IT industry has reached a time when a lot of enterprises, in order to increase the productivity of their employees, have adopted to the remote working environment. In such ecosystem, mobile app development plays a pivotal part to get maximum benefit to your organization. You must be aware with Benefits of Outsourcing your Mobile App Development. On must outsource mobile application development instead of relying on the in-house development of the same.
BENEFITS OF OUTSOURCING YOUR MOBILE APP DEVELOPMENT
Here are few of the benefits of outsourcing mobile application development.
COST REDUCTION
The primary and most important advantage of outsourcing is to reduce the cost. Moreover, outsourcing it reduces the worry of hiring right people, buying right resources for them, providing space, training them in product specific way or in the particular domain and a lot many other hassles as well as formalities. In a case of outsourcing, all these and more can be omitted.
EARLY MARKETING
Getting your application developed by another company, you can free your resources in order to strategies marketing properly. Also, while the application is in the development phase, one can start marketing and be one step ahead of the people cloning the same subject or services.
TIME AND CURRENCY DISTINCTION
You can also choose to outsource your projects to companies having their development team to the regions where the economy is lower than your own country. Moreover, one can also choose to go with the company that runs ahead in time zone. This will help one get updates prior to the timeline as well as in very low cost.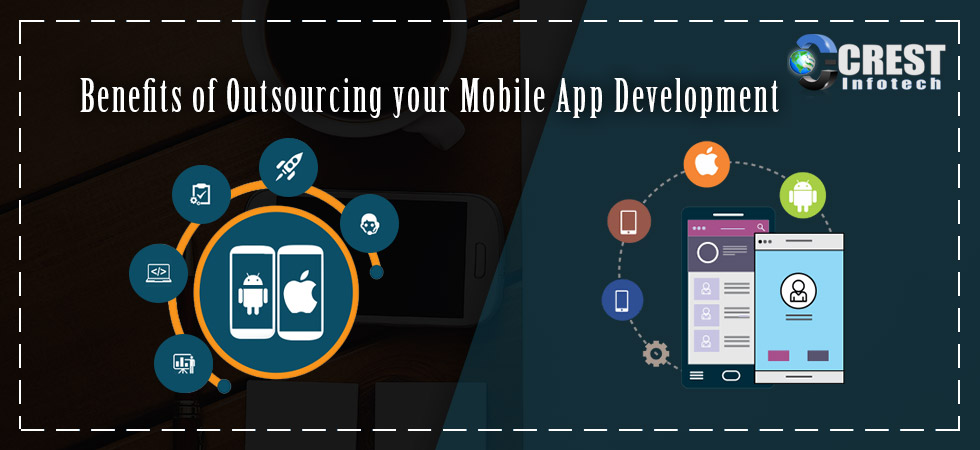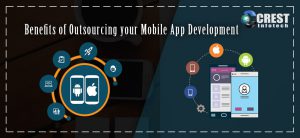 HIGH QUALITY, LESS TIME
One can expect the superior level of quality for most of the cases. Moreover, companies usually have resources who have specialized in the particular field of development. Hiring people and training them in-house is a huge pain, investment and a bit of a risk. Furthermore, all these are easily ignored in the case of outsourcing. Also, One can prepare a contract or NDA for the assurance of the quality of the product at the end. Hence, if one is not happy, one can always get all or partial payment back. However, in the case of in-house development, all one can do is not giving bonus or increment which is an ultimate loss for the product anyway.
REDUCED RISK
As highlighted in prior point, there are a lot of risks involved in in-house development to name a few. One neither needs to keep an eye on the process continuously nor one needs to worry about resources being absent causing delay in the making of the product. Moreover, a lot of time illness, as well as special occasions or festivals, delays the overall deadlines. One can get rid of all the worries and more by paying on the end result in the case of outsourcing.
We, at Crest Infotech, have been serving clients across the world for more than the decade. Feel free to contact us for a quote on +91 96870 42303.