Crest Infotech is a globally recognized company as one of the Top React Native development. We focus on many great innovative technologies. With React Native at Crest Infotech, we build reliable and cross-platform mobile applications for iOS and Android. If you are looking to Hire React Native Developers, then there is no better choice than Crest Infotech.
ReactJS was developed by the engineers at Facebook and has quickly gained a lot of popularity. React Native Handles Multiple Platforms. It makes developing applications for iOS and Android much faster.
React Native allows you to create real Mobile applications. It provides all the Components required to build a nice User Interface(UI) for Android and iOS platforms. At Crest Infotech, our Developers can bring your apps on Android as well as iOS.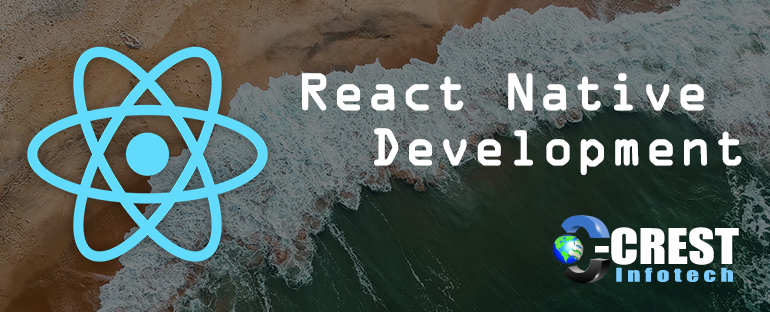 REACT NATIVE DEVELOPMENT SERVICES
Using React Native, you can deliver high-quality applications for Android and iOS. We have Best Mobile App Developers. Using the React Native platform, our developers work closely to build cross-platform Android and iOS apps.
At Crest Infotech, we have the required skill set to fulfill your expectations for app development. Your aim should be to Hire the Best Developer, and Crest Infotech is providing the best React Native Developers in the Industry. Our React Native Developers are skilled, highly experienced, and experts in delivering your project on time.
KEY BENEFITS OF DEVELOPING MOBILE APP USING REACT NATIVE
Crest Infotech is a React Native App Development Company. We have a dedicated development team, who use the latest React JavaScript Framework and libraries to develop native Android and iOS apps.
Hire React Native Developer from Crest Infotech. We have an Experienced team of React native app developers with cost-effective and very affordable rates Contact Us to know more.
Think Website Call Crest Infotech! Looking for a Quick Quote regarding your project?