We had always been looking for the perfect idea for The Ideal Home Page and yes eventually contemplating on it we get one. The perfect idea and the really good one. Like for the one you had been waiting all time to come up with and so the times comes and the idea is good so you're going to be a rock star.
THE IDEAL HOMEPAGE
As soon as we plan to digitalized our idea through a website, we really a need a something groundbreaking which can actually bring our idea to life. The best way to conceptualize our contemplation, bring our illustration in such a creative and beautiful manner that not just you but even the world should embrace it.
And so when you get the idea and bringing it on to the website you just buzz around internet spending hours on ThemeForest.net or Template Monster or any other website that offers thousands of WordPress themes. However, these Hours are actually worthy of it which you dedicate looking to it.
You've found the most amazing and creative WordPress theme to give wings to your idea and then your idea is been prepared for the flight.
THEMES ARE AWESOME COMING WITH
Unlimited colors and fonts
Built-in page builders
Shortcodes aplenty
Seven different sliders
Megamenus
Portfolios
Shopping carts
Forums
Landing pages
Pop up boxes
So now you had been moved for a great off. You with your theme are going to fantabulous things together. And trust me you are going to do the great things because the theme comes with plenty of amazing stuff to look after.
The Awful part is it's not that easy we were thinking. Maybe it looks like you are moving ahead but instead, you are jumping ahead. Like theme is the path to get over your visions but its just not the starting point but a final destination.
THE FIRST IMPRESSION
In every website, Homepage creates the first impression. Furthermore, it directly tells the story of what you actually want to deliver. You need to make sure what you want to deliver and what you are delivering is really catchy to as to the visitors. It is the welcoming page of your site, so it is important to how you welcome your guests and by giving them what!
You have to define the things you haven't defined. However, you can't just jump directly to the design without first thinking about your story. The trust which you need to build in that particular direction.
A PROPER PLAN AND THE COMPLETE ANSWER
Let's start it with a clear view and a proper plan. Not just jumping to the theme, design and other more options to decorate the site but a proper strategy and execution. Let's then start with what it looks like for you, like how you see it and what you actually want to deliver.
As the proper plan and step by step execution would lead it into something great as you had visions about. The following things can make your site come true as per your visions.
Brand exposure
Subscribers
Leads
Warm prospects
Actual sales
Focus on your target audience and what you want to deliver to them. Moreover, ask few questions to yourself and note it down in the Notepad. Read it again and again so you can crack the really important stuff for the site from your own evaluation.
Who is your target market?
How can you help them solve these issues?
What service, product, or content can provide a solution?
How can they reach to you?
Can you provide social proof?
What content can you offer as additional information?
How can visitors convert into a subscriber, lead or sale?
And once you make the above questions answerable than the step by step execution is actually executing.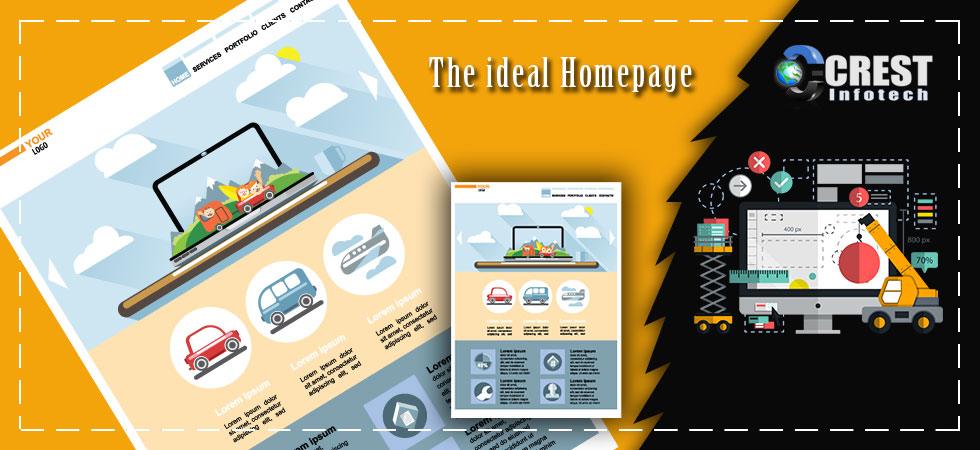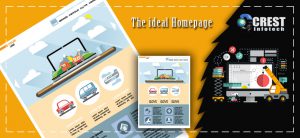 NAVIGATION SHOULD BE EASY
Have you ever lost in a big shopping center? looking for branded outfits you just went to the shoe shop? did you ever got confused by such things!!
These situations shouldn't come to the site it should be as specific and understandable to the visitor that there should be no confusion at all. Furthermore, we need proper guidance and direction to get off from the lost path the same way should be our website simple and well guided.
Create a Wire frame
Match your Wire frame to WordPress Theme
Thus these are few basic points we should keep in mind at the time setting wings to our dreams and should the best Ideal Home page.