If you are looking to build a two-sided online marketplace and I'm sure you would be, won't you??? You'll already have ideas meeting up and how capabilities can seek each other. Great! You have now advanced all the way to square one.
BE UNIQUE
There are numbers of different categories and ample of individual offerings in the marketplace sector already. Furthermore, They come in all variant sizes, from small marketplaces for highly specialized needs right out to mass marketers. Every online marketplace company to satisfy the needs of their users with target solutions.
For example, Crest Infotech is specialized with different sector's leading entrepreneurs, academics thinkers.
These are the 3 ways your offering can be unique:
Conceptual – are you completely original, different from others?
Experiential – do you offer something unbeatable?
Method Oriented- are you offering really something that sounds like latest functionality?
BESPOKE POWER OR WHITE-LABEL EASE?
Right now, there are two main ways to build your two-sided marketplace's digital functionality. White-label or bespoke. Because no two marketplaces are same (look at first point). Furthermore, White-label platforms still require a lot of customization beyond the basic operational similarities most share.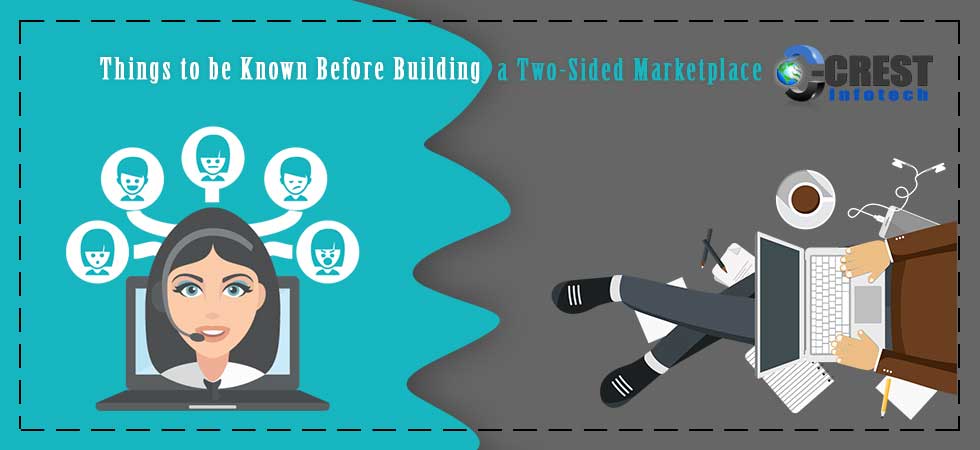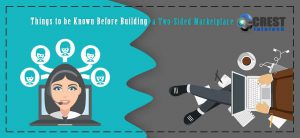 Good resolutions of these come down to the responsiveness of the project management and the skill of the developers.
TICK THE BOXES
Apart ROI and timelines, here are some other key data points you'll need in choosing between them.
What programming language or underlying framework is used?
What is the expected uptime?
Is there a redundancy system on offer?
How will updates and maintenance delivered?
What security will offered on identity and financial transactions?
Will your marketplace if the launch is a smash hit?
While white-label solutions are all about reducing technology risk, they do not take it zero. The answers to the above questions. However, give you benchmarks to form when you're pushing the envelope of post-launch.
HOW COME WE KNOW ALL THIS?
Because we're already delivering marketplaces. At Crest Infotech, our developed products is a state-of-the-art platform to deliver your two-sided marketplace your way.
However, before going to any work, we'll perform detailed planning to move through scope, price budget. When you are ready to with the things, we can then take care of:
UX/UI design
Branding
Project management
Development
Maintenance
Technical Support.
If you're ready for something then come, we'll help out. Contact us now.