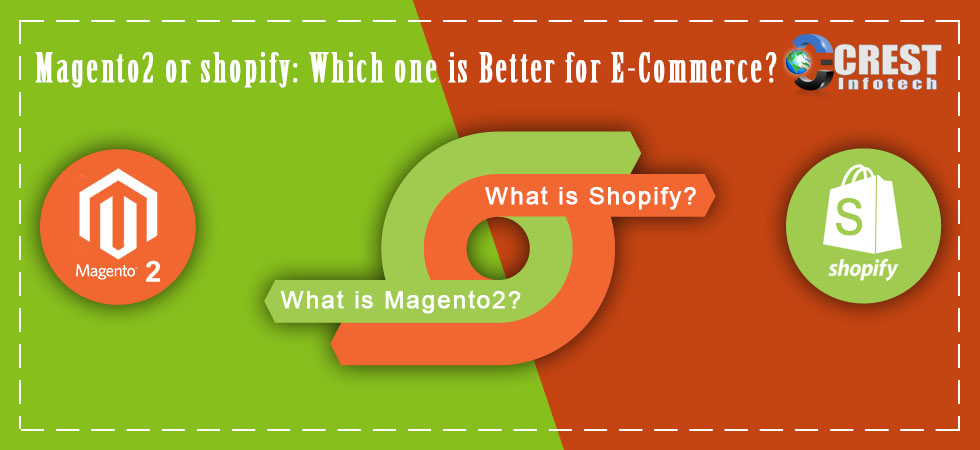 Magento2 or Shopify: Which one is better for E-Commerce?
Still, Don't have online Store for your business Or Thinking about Online Store then your searching is over here with Crest Infotech.
Magento2 or Shopify? When search about E-Commerce Web Development and research on Internet, there are most popular Two platforms Shopify or Magento. Now Question is which one is perfect for our online E-Commerce Store? So, My Today's Article is helping in deciding which one is better for E-Commerce.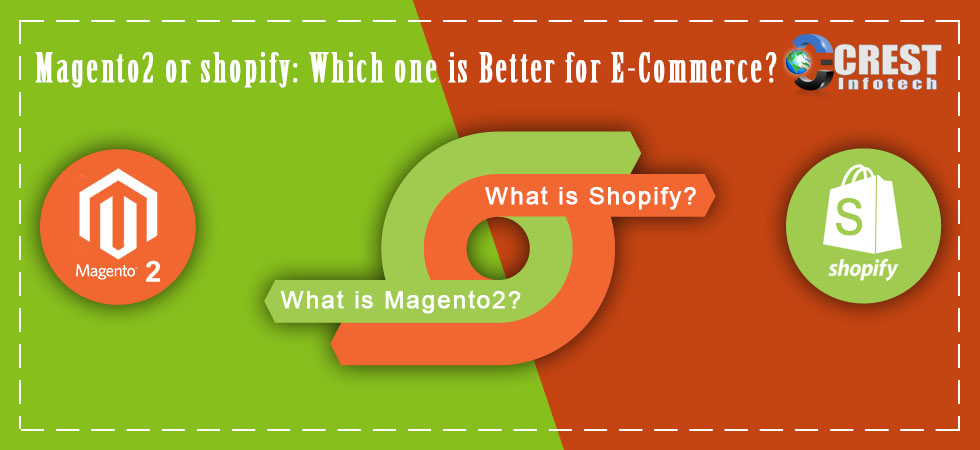 COMPARISON: MAGENTO2 OR SHOPIFY
As per me, Magento2 or Shopify? It all depends on store size for best platform choice. Don't think for small and simple store development, go for Shopify and for large-scale store development go for Magento 2 development.