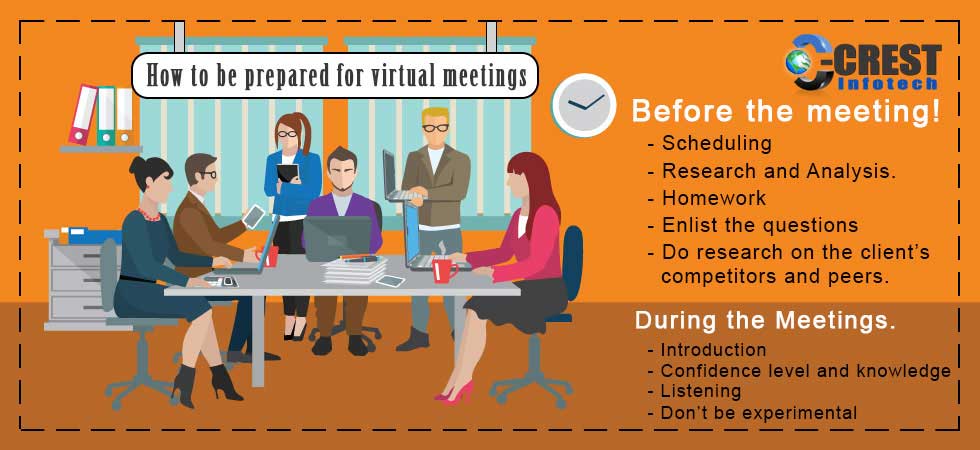 How to be prepared for the Virtual Meeting
As we know we have 1 revert after 10 proposals and 1 meeting after 10 reverts! That's why the first meeting with the clients is worthful in all manner.
Here I want to write some points which might be helpful before/during the client's first call.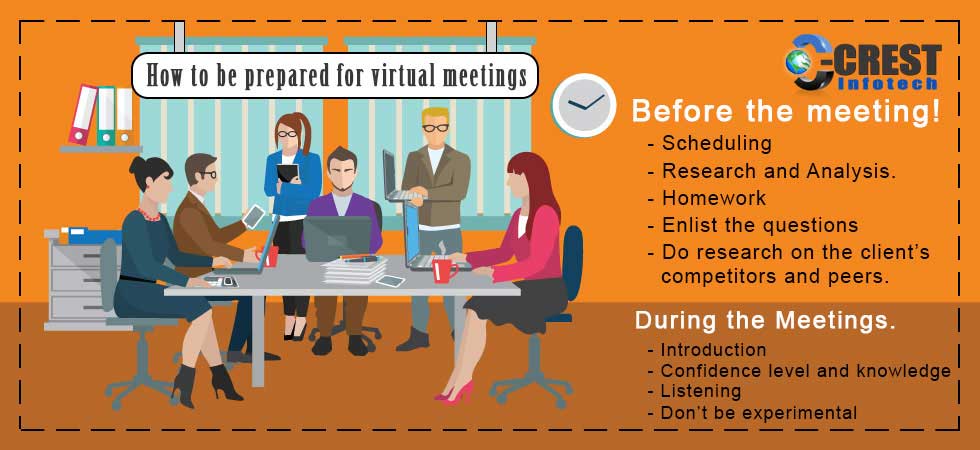 Thanks to HubSpot and Google.
You can share your views and ideas here, for any questions or query Contact us.