What is WooCommerce? Last week I got a chance to discuss eCommerce with my boss Mr. Rakshit Patel and like how magnificently he explained me about many things for which I wasn't clear at all. If you're planning to launch an online store, you would be coming up with many software options for building your store. And these multitude options would make you feel excited and be confusing as well to what to go with.
Thanks to my boss for giving such a clear picture that suited perfectly as per our requirement. also, thanks for suggesting about WooCommerce and why might I consider it for the store.
SO WHAT IS WOOCOMMERCE ACTUALLY?
WooCommerce is a free plugin or functional extension, for WordPress development. It has been downloaded millions of times and been operated mostly to the online stores. When installed into a WordPress website, WooCommerce adds in basic product management, order processing, and shopping cart functionality.
WooCommerce is something where you can create a basic online store and sell various products and services that include physical goods, digital goods, affiliate transactions, and ongoing memberships. furthermore, The core software can easily manage essential e-commerce features like international customers, inventory management, shipping cost calculations, and coupons.
WooCommerce's base functionality augmented with over ample of extensions that can add additional features. such as booking, product bundles, composite products, EU VAT calculations and tracking, customer documentation, returns warranties.
If you really want to see the amazing live WooCommerce sites you can visit, Crest Infotech.com
COMPETITORS OF WOOCOMMERCE
WooCommerce has really great plenty of competitors that can range from free open source software to large enterprise level solutions. And so the closest,
Magento
Shopify
Ecwid
iTheme Exchange
WP- eCommerce
WooCommerce Developers
September of 2011, WooCommerce was first developed by WordPress theme developer WooThemes. In 2015 WooThemes and WooCommerce were acquired by Automattic and was placed as the family of products. These developers are part of the Automattic team, as well as independent programmers in the greater WordPress community.
The diverse group of WordPress developer is very large even than the larger working independently building plugin extensions and stock website templates for storefront presentation, performs storefront installation and set up for clients, as well as offer custom code and theme tweaks.
ADVANTAGES AND DISADVANTAGES OF WOOCOMMERCE
Like every other software, even WooCommerce had positives and negatives so that may vary totally on an individual like what to go with as my prior was WooCommerce. So let's give a look at some brightest and darker side of WooCommerce.
ADVANTAGES
The core WooCommerce software is open source and free.
The plugin is fairly easy to install into WordPress.
Another benefit is that,The software is frequently updated for new features and functions.
Another benefit is that,The software is frequently updated for new features and functions.
There are over 300 extensions available for making the base functionality more robust
WooCommerce has over 1,200 5 star ratings and reviews on WordPress.org
DISADVANTAGES
People new to e-commerce completely underestimate the time involved in setting up an online store.There are a lot of usage considerations, settings, and functionality decisions required for managing customers, orders, inventory and shipping
Software updates can be major endeavors which can sometimes require a developer to assist in execution, testing, and troubleshooting.
Not all developers who say they know WooCommerce are of high quality.
Another disadvantage is that Not all WooCommerce themes coded well are robust. This is the nature of WordPress and theme buyers need to make sure they purchase templates from trustworthy theme developers.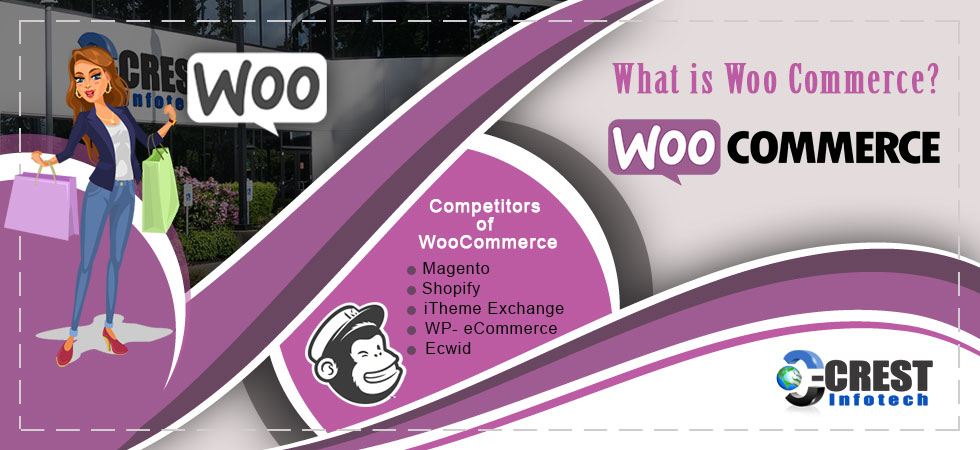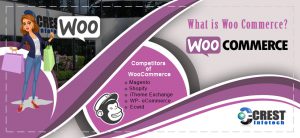 WOOCOMMERCE EXTENSIONS
The really Woooo!!! feature in WooCommerce is their extensions. WooCommerce extensions are add-on plugins that allow website owners to augment the functionality of their online store.
Our online stores use a variety of extensions to help increase the basic feature set and improve overall customer satisfaction. Our WooCommerce extensions include:
WooCommerce Extensions
AutomateWoo
Followup Mails
WooCommerce Google Analytics Integration
WooCommerce Mailchimp Subscribe
Genisis Connect for WooCommerce
WooCommerce Menu Extension
WooCommerce PDF Invoices
LearnDash E-commerce Integration
WooCommerce Subscriptions
WooCommerce Strip Gateway
Yoast WooCommerce SEO
IS WOOCOMMERCE RIGHT FOR YOUR STORE?
Choosing right software for your store is totally your call because not every software is for everyone. Every individual needs his requirement to be flourished so it's totally his call to look at every minute thing he needs for the store and then choose the software. I was very sure about how it worked and matched to our if you're not sure just shot a message to us and maybe we would come up with something which would be great for both of us.
Now your doubt may be clear about What is WooCommerce? If you have any question or query feel free to Contact us. Being a leading WordPress development company in India Crest Infotech offers Hire WordPress Developer service As par your project needs and requirements.