The AWS cloud computing platform provides the flexibility to launch your application regardless of your use case or industry. We will discuss all Solutions of Amazon Web Services today. Learn more about popular solutions customers are running on AWS:
Solutions of Amazon Web Services
APPLICATION HOSTING
Amazon Web Services (AWS) delivers reliable, scalable, and cost-effective computing resources on which to host your applications. You can use the following AWS components alone or combined to host your application.
Amazon Elastic Compute Cloud (Amazon EC2): Amazon EC2 provides resizable compute capacity in the cloud. You define your virtual Amazon EC2 environment with the operating system, services, databases, and application platform stack required for your hosted application. Amazon EC2 provides a full management console and APIs to manage your compute resources.
Amazon Simple Storage Service (Amazon S3): Amazon S3 provides a simple web-services interface to store and retrieve any amount of data, at any time, from anywhere on the web. It is durable, highly available, and secure. Amazon S3 also stores multiple redundant copies of your data.
Amazon Relational Database Service (Amazon RDS): Amazon RDS makes it easy to set up, operate, and scale a relational database in the cloud. It provides cost-efficient and resizable database capacity while managing time-consuming database administration tasks.
Amazon CloudFront: Amazon CloudFront provides a high performance, globally distributed content delivery system. Your application can use Amazon CloudFront to easily distribute or stream content to your users with low latency, high data transfer speeds, no commitments, and seamless integration with Amazon S3.
Amazon Simple Queue Service (Amazon SQS): Amazon SQS provides a high performance, a secure queuing system for your application that enables you to reliably distribute work between your application's processes.
Amazon DevPay: Amazon DevPay is a simple-to-use online billing and account management service that makes it easy for you to sell applications that are built in, or run on top of, Amazon Web Services.
WEBSITES
Amazon Web Services offers cloud web hosting solutions that provide businesses, non-profits, and governmental organizations with a flexible, highly scalable, and low-cost way to deliver their websites and web applications.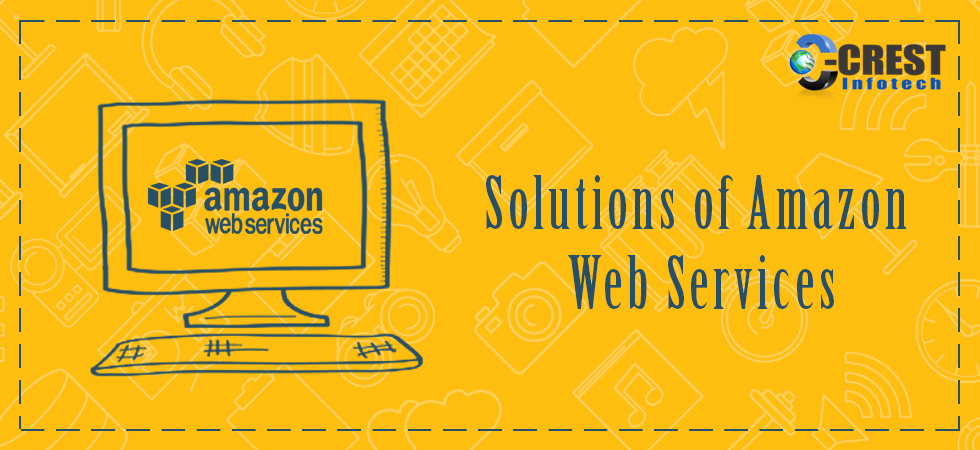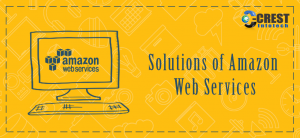 BACKUP AND STORAGE
Store data and build dependable backup solutions using AWS's inexpensive data storage services. Amazon Web Services (AWS) Storage solutions are designed to deliver secure, scalable, and durable storage for businesses looking to achieve efficiency and scalability within their backup and recovery environments, without the need for an on-premises infrastructure.
DATABASES
Take advantage of a variety of scalable database solutions, from hosted enterprise database software or non-relational database solutions. AWS offers a wide range of database services to fit your application requirements. These database services are fully managed and can be launched in minutes with just a few clicks.
AWS database services include Amazon Relational Database Service (Amazon RDS), with support for six commonly used database engines, Amazon Aurora, a MySQL-compatible relational database with five times the performance, Amazon DynamoDB, a fast and flexible NoSQL database service, Amazon Redshift, a petabyte-scale data warehouse service, and Amazon Elasticache, an in-memory cache service with support for Memcached and Redis. AWS also provides the AWS Database Migration Service, a service which makes it easy and inexpensive to migrate your databases to AWS cloud.
ENTERPRISE IT
With a long history in enabling enterprises to successfully adopt cloud computing, Amazon Web Services delivers a mature set of services specifically designed for the unique security, compliance, privacy, and governance requirements of large organizations. With a technology platform that is both broad and deep, customer-obsessed Professional Services and Support organizations, robust training programs, and an ecosystem tens-of-thousands strong, AWS can help you move faster and do more.
CONTENT DELIVERY
Quickly and easily distribute content to end users worldwide, with low costs and high data transfer speeds. Amazon CloudFront is a global content delivery network (CDN) service that accelerates delivery of your websites, APIs, video content or other web assets. It integrates with other Amazon Web Services products to give developers and businesses an easy way to accelerate content to end users with no minimum usage commitments.