We are excited and thrilled to officially announce the launch of our newly designed website crestinfotech.com
Crest Infotech is one of the best Website Design & Development Company in India. With this Newly Upgraded version of Crest Infotech, our goal is to to create a user-friendly browsing Experience. We hope you enjoy our newly designed website that is easy to navigate and gives best Mobile friendly Experiences. It is fully responsive and supports all mobile devices.
NEW WEBSITE LAUNCH ANNOUNCEMENT
New Designed website Provides a more interactive experience. It allows clients, users, colleagues to easily find the information they are looking for.
Visitors can View our Team section, learn more about our website and application Design Development services and can browse the website based on their own Interests. They can view our Portfolio section. Don't forget to check out our Blog section for the latest information in Industry.
Our new interactive website with improved navigation will give you better access while exploring a different section of the website. The Website now also includes integrated social media options.
The new website gives better access to Features, Company Information, Pricing, Blog Pages, Inquiry web pages. You can easily find useful information about the Services we offer on the Home Page. We Offer various services like PHP Development, WordPress Development, Laravel Development, ReactJS Development, Mobile App Development, Web and Graphic Design Services, SEO Services, Node.JS Development, AngularJS Development, Responsive Web Design, and many more services. Not only this You can Hire Dedicated Professionals as per your requirements at affordable rates.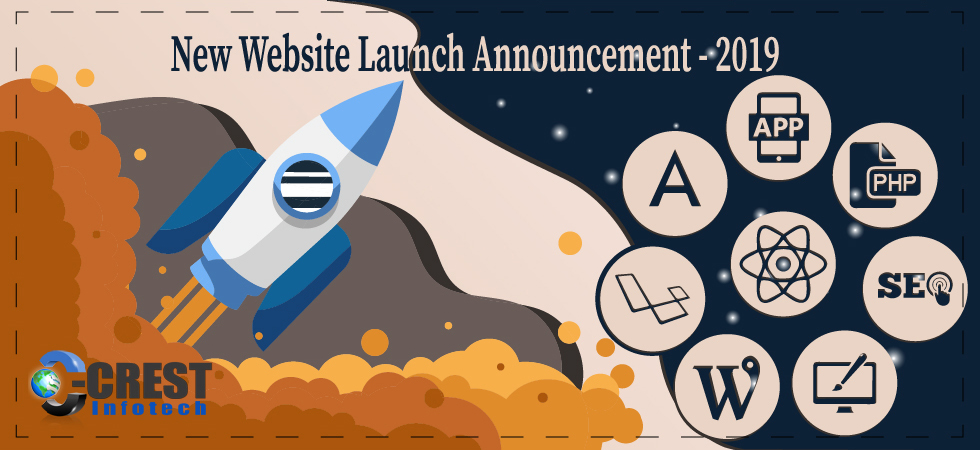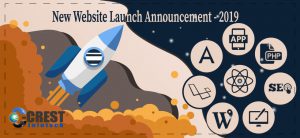 KEY FEATURES
Improved functionality
Responsive design
Quality Web Content
High Performance
Super fast & SEO Friendly
Accessible to All Users
Effective User-friendly Navigation
Blog Section with interesting articles
Crest Infotech Invites you to connect with us on Linkedin, Twitter, and Facebook to stay Engaged in our Growth and Collaborations. We hope you enjoy the fresh look of our updated website that serves a valuable resource for you.
Thanks to the entire Crestinfotech team for their hard work and dedication to make our new website a reality.