As we know bidding portals like up work, PPH and Guru are playing a vital role for the IT individuals and companies. so every business developer thinks How to write Cover Letters?
HOW TO WRITE COVER LETTERS
Here I, love to share my own view and experience.
The key factor is the cover letters we are using. Nowadays no-one is interested to know your life stories so be practical and write about the need!
Trying to understand the client from his job description, it's not race who will be the first to apply. If the client is enough mature than he will take a look at each proposal.
One should observe and find out below from the job description first.
Client is technical or non-technical
You can also judge his/her envision of the project from the description
FOR TECHNICAL CLIENT:
Cover letters must be filled with the technical terms and you need to show your maturity and experience level by this not by writing 7+ year experience in Web and Mobile App Development or 10+ year experience as PHP Developer. Try to focus on the job description and explain each point in technical terms rather then giving you own introduction.
Furthermore, your questions should not be either of below in front of the technical clients.
Did you purchase the domain name and hosting server?
What's the deadline for this project?
Do you have a project plan or wire frame?
In which technology you want to build this website/mobile app?
He/She is a technical person and must be aware of all those things if he/she completed this thing then you can find it in the job description. If they have not mentioned the above details in job description, you can come up with your suggestions wherever needed.
Your questions must be related to development flow, agility, technical possibilities and logical tweaks in his/her project!
FOR NON-TECHNICAL CLIENTS:-
You've to show your experience/resource strength in the numbers because he/she might not be aware of the technical vocabularies. We can suggest hosting server, domain name and required technology stack but our language must be normal so he/she can find the comfort to talk with you!
We need to ask the questions which includes in his/her knowledge area. Don't confuse him/her with the wrong information. "You're not alone" keep this thing in mind! Moreover, you should always provide genuine time and cost.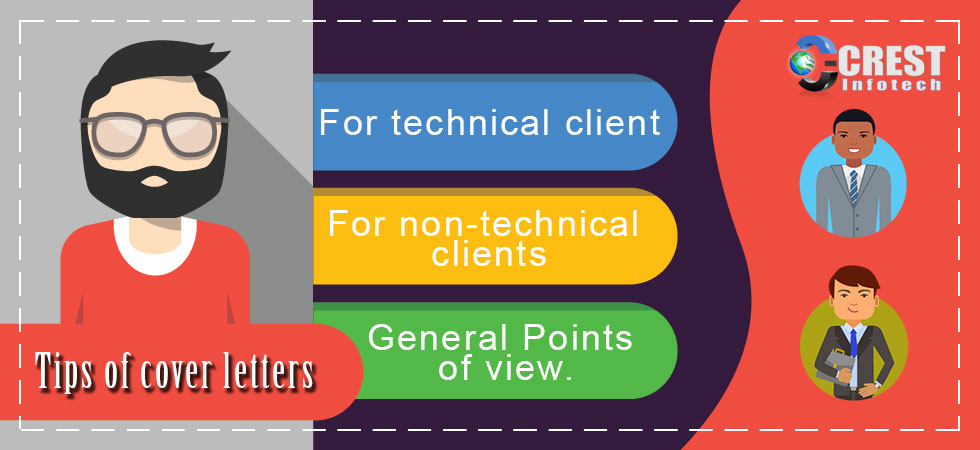 GENERAL POINTS OF VIEW
Don't make fake promises in proposals which you can't do.
Don't share fake portfolio.
Always choose transparency in conversation.
You're an educated developer so take care of your value and respects in writing
If someone wants to make the things and you're not capable of doing that then don't bid!! As simple as that!