Amazon Web Services (AWS) is a secure cloud services platform, offering computing power, database storage, content delivery. These help your businesses to scale and grow. Talking about AWS History and Benefits, AWS started offering services in 2006. Explore how millions of customers are currently leveraging AWS cloud products and solutions to build sophisticated applications with increased flexibility, scalability and reliability.
AWS HISTORY AND BENEFITS
For AWS History and Benefits, let's start with the AWS history first. Next part will be all about most important AWS benefits.
First of all, Amazon Web Services (AWS) began offering IT infrastructure services to businesses in the form of web services in 2006 — now commonly known as cloud computing. One of the key benefits of cloud computing is the opportunity to replace up-front capital infrastructure expenses with low variable costs that scale with your business.
With the Cloud, businesses no longer need to plan for and procure servers and other IT infrastructure weeks or months in advance. Instead, they can instantly spin up hundreds or thousands of servers in minutes and deliver results faster.
2003
In late 2003, Chris Pinkham and Benjamin Black presented a paper describing a vision for Amazon's retail computing infrastructure. Furthermore, it was completely standardized, automated and would rely extensively on web services for services such as storage, drawing on internal work already underway.
Near the end, they mentioned the possibility of selling virtual servers as a service. With this proposal, the company could generate revenue from the new infrastructure investment. They launched their first AWS service for public usage in November 2004 which was Simple Queue Service.
We can't skip mentioning Chris Brown when we talk about AWS History and Benefits. Yes, Amazon EC2! Amazon EC2 was built by a team in Cape Town, South Africa, under Pinkham and lead developer Chris Brown.
2007
In June 2007, Amazon claimed that more than 180,000 developers had signed up to use Amazon Web Services. If you are looking to Hire AWS Developer, you can checkout our services. We have an expert pool of AWS developers.
2010 – 2011
In November 2010, according to the reports, all of Amazon.com retail web services had been moved to AWS. On April 20, 2011, some parts of Amazon Web Services suffered a major outage. A portion of volumes using the Elastic Block Store (EBS) service became "stuck" and were unable to fulfill read/write requests. Therefore, it took two days to restore full service.
2012
On June 29, 2012, several websites that rely on Amazon Web Services were taken offline due to a severe storm of historic proportions in Northern Virginia, where AWS' largest data center cluster is located. On October 22, 2012, a major outage occurred, affecting many sites such as Reddit, Foursquare, Pinterest, and others. The cause was a latent memory leak bug in an operational data collection agent.
On December 24, 2012, AWS suffered another outage, causing websites such as Netflix instant video to be unavailable for customers in the Northeastern United States. However, AWS later issued a statement detailing the issues with the Elastic Load Balancing service that led up to the outage.
In November 2012, AWS hosted its first customer event in Las Vegas. On April 30, 2013, AWS began offering a certification program for computer engineers with expertise in cloud computing.
AWS revenue was not stated separately in the past, but in 2012 industry watchers estimated its worth over $1.5 billion.
2013
On May 13, 2013, the U.S. Department of Health and Human Services under the Federal Risk and Authorization Management Program awarded AWS as an Agency Authority to Operate (ATO).
In October 2013, AWS had gained a contract worth $600M with CIA.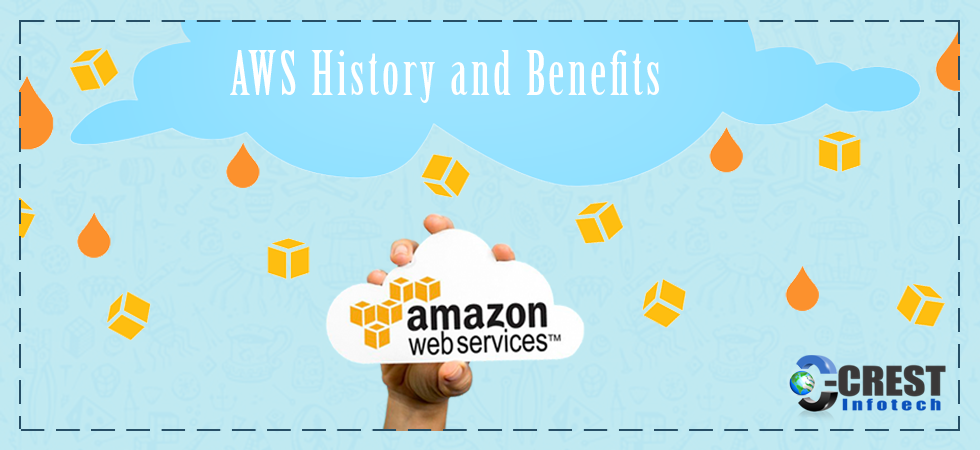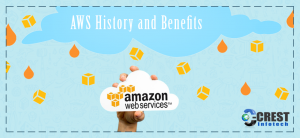 2014
During August 2014, AWS received Department of Defense-Wide provisional authorization for all U.S. Regions.
2015
In April 2015, AWS was reported to be profitable, with sales of $1.57 billion in the first quarter of the year, and $265 million of operating income. Founder Jeff Bezos described it as a fast-growing $5 billion business. In addition to that, analysts also described it as "surprisingly more profitable than forecast".
In October 2015, Amazon.com said in its Q3 earnings report that AWS' operating income was $521 million, with operating margins at 25 percent. Moreover, AWS' Q3 2015 revenue was $2.1 billion, a 78% increase from Q3 2014's revenue of $1.17 billion. In addition, Q4 2015 revenue for the AWS segment increased 69.5% y/y to $2.4 billion with 28.5% operating margin, making AWS a $9.6 billion run rate.
Furthermore, Gartner estimated that AWS customers are deploying 10x more infrastructure on AWS than the combined adoption of the next 14 providers. During the 2015 re-Invent keynote, AWS disclosed that they have more than a million active customers every month in 190 countries. Moreover, these includes nearly 2,000 government agencies, 5,000 education institutions and more than 17,500 nonprofits.
2016
In Q1 2016, revenue was $2.57 billion with net income of $604 million, a 64% increase over Q1 2015. As a result, AWS being more profitable than Amazon's North American retail business for the first time.
Since AWS History and Benefits getting more popular as years passes by, AWS adoption has increased since launch in 2006. In Notable customers include NASA, the Obama presidential campaign 2012, Kempinski Hotels, and Netflix.
In 2016, AWS engineer James Hamilton created a ten-year timeline of the online service. Hence, AWS founder Andy Jassy was named CEO of the division in same year.
In the first quarter of 2016, Amazon experienced a 42% rise in stock value as a result of increased earnings, of which AWS contributed 56% to company's profit. Finally, with a 50% increase in revenues the past few years, it is predicted AWS will have $13 billion in revenue in 2017.
BENEFITS OF AWS
Low Cost
AWS offers low, pay-as-you-go pricing with no up-front expenses or long-term commitments. We are able to build and manage a global infrastructure at scale. Therefore, we can pass the cost saving benefits onto you in the form of lower prices. In addition to that, With the efficiencies of our scale and expertise, we have been able to lower our prices on 15 different occasions over the past four years.
Agility and Instant Elasticity
AWS provides a massive global cloud infrastructure that allows you to quickly innovate, experiment and iterate. Instead of waiting weeks or months for hardware, you can instantly deploy new applications, instantly scale up as your workload grows, and instantly scale down based on demand. In conclusion, whether you need one virtual server or thousands or you need them for a few hours or 24/7, you still only pay for what you use.
Open and Flexible
AWS is a language and operating system agnostic platform. Hence, you choose the development platform or programming model that makes the most sense for your business. You can choose which services you use, one or several, and choose how you use them. Hence, this flexibility allows you to focus on innovation, not infrastructure.
Secure
AWS is a secure, durable technology platform with industry-recognized certifications and audits. PCI DSS Level 1, ISO 27001, FISMA Moderate, FedRAMP, HIPAA, and SOC 1 (formerly referred to as SAS 70 and/or SSAE 16) and SOC 2 audit reports. Their services and data centers have multiple layers of operational and physical security to ensure the integrity and safety of your data.
That's all about AWS History and Benefits. Hopefully, we have covered most of it. Please comment if we miss anything, we would love to hear from you.