Software Programming Interface – and crucial device for the dependable interplay of software program additives, databases, and laptop hardware, has a crucial position to play on your business fulfillment. API Development additionally lays down the protocols required for an extensive variety of internet answers, designs, plug-ins, and modules.
At Crest Infotech, we recognize your custom needs and requirements and concentrate on providing excessive pleasant and scalable internet API offerings to your net presence.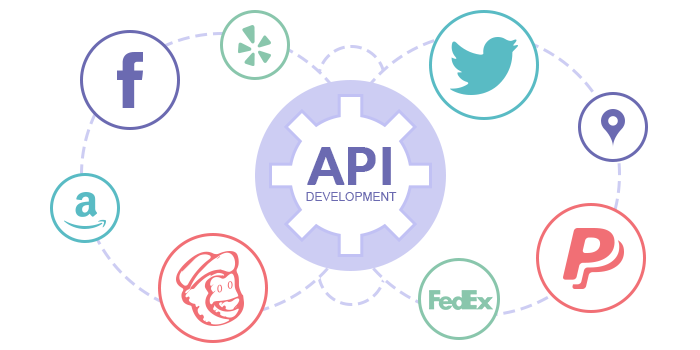 API DEVELOPMENT SERVICES AT CREST INFOTECH
We provide clean-to-use functions to resource your sign on the manner and help you find out revolutionary APIs from our huge resource of REST-full APIs, open supply I/O files, and different files reflecting inside the API Explorer.
Our professional crew of API builders possesses energy-packed tools and techniques which assist their software improvement and integration process. We consider in deciding on and the use of the excellent equipment and attempt to build sturdy API integration.
WEB API DEVELOPMENT AND CREST INFOTECH
Our professional team of API builders at Crest Infotech accepts as true within imparting the best levels of services to all clients– regardless of the size, nature, or extent in their enterprise. Our in-depth understanding of item lessons, cloud architecture solutions, facts structures, and different essential API exercises assist us to combine scalable, robust, and destiny solutions to your API enterprise desires.
MAIN FEATURES OF API DEVELOPMENT SERVICES FROM CREST INFOTECH
We additionally provide the needful gear for assessing our API improvement and integration tactics' the provision and overall performance. We provide entry to the API status monitor, which allows keeping an eye on real-time as well as historical issues connected with our overall performance, effectiveness, and speed of work.
We invite you to enroll in our network and resources linked with software Programming Interface and create measurable influences on the achievement of your enterprise. Contact us nowadays and help us streamline your profitability and productiveness metrics—the right way.
HOW API DEVELOPMENT CAN IMPROVE PROFICIENCY
SOCIAL MEDIA API INTEGRATION
Crest Infotech offers a rich selection of Social Media API Integration services to enhance the popularity of modern businesses.
At Crest Infotech, we focus on finding out solutions to our customers' problems and be it delivering out protocols to...
GOOGLE ANALYTICS API INTEGRATION
Google Analytics API integration would be the best option to understand the company's situation with Raw Data as well...
SMS integration is gaining huge demand in the modern world. It establishes better customer relations and keeps them updated with...
With eBay API integration, you can sell products easily as people will be able to check out your store with ease.
SALESFORCE CRM API INTEGRATION
Salesforce CRM API Integration has the upper hand over any other web application integration because it provides detailed reports...
PAYMENT GATEWAY API INTEGRATION
Crest Infotech not only makes sure that you get a safe payment portal with Payment Gateway API Integration, but it also makes...
GOOGLE ADWORDS API INTEGRATION
Google Adwords API Integration will help you reach out to the masses through Google as it is the only search engine people...
Think Website Call Crest Infotech! Looking for a Quick Quote regarding your project?