SMS API integration is gaining huge demand in the modern world. It establishes better customer relations and keeps them updated with an order, shipping, and delivery status. Whether you're a newbie or professional, SMS API integration would prove beneficial in improving the performance of your business.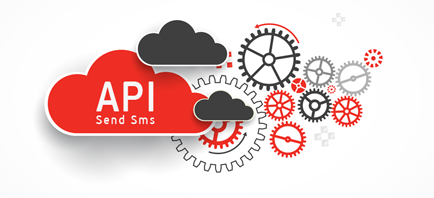 By hiring reliable solutions, you can easily integrate bulk messages to your website and avail several benefits at almost no cost. Many companies have switched towards SMS API integration and are providing excellent service experience to their clients across the globe.
At Crest Infotech, our dedicated and trained experts provide adequate solutions for SMS API integration. We have been working in this field for years and can easily deliver high-quality results in the quickest possible time. No matter which type of business you're running, our custom integration services can prove beneficial in providing the best customer service at minimal expenses.
Our proficient team of trained and experienced developers can cater to all your needs in one go. We can deliver custom solutions, and you can easily hire our services by getting in touch with us through mail or call. Just mark out your requirements, and consult with our customer service executives.
Key essentials of SMS integration with Crest Infotech
Massive selection of protocols
At Crest Infotech, we provide a rich collection of protocols to connect websites with messages. Our top-notch services and protocols can play a crucial expanding and diversify your business.
Send messages with unique sender ID
By hiring our custom integration services, you can connect with customers with your Sender ID. It will not display your number but will feature your Sender ID, looking like LM-SMSTXT.
Our custom integration services can deliver your messages within minutes. Whether it's a delivery update or shipping update, your customers will get full information without any delay. Our transactions SMS gateway will deliver your SMS to DND enables customers too.
Easy integration
Our API framework can integrate with any platform without any trouble. No matter which platform you're using, you'll not face any compatibility issues.
Proper recording
Our well-developed database will keep track of all messages sent and the list of recipients. The data stored in SMS history can be easily accessed so that customers can be contacted for promotional purposes frequently.
Why choose us for SMS API integration?
Think Website Call Crest Infotech! Looking for a Quick Quote regarding your project?