Content marketing is the best option to promote your services and generate leads. I will cover 8 best content marketing tools for better web marketing. It is one of the proven lead generator ways for web marketing. Moreover, quality of content is improved every single day because of competitiveness and versatility. These encourage content writers to write unique and quality content to attract the audience over the web. Most of the software firms are emerging in the market with their quality content in blog, social media content marketing and others. You should be unique to get attention from thousands of like-minded people.
Nowadays, there are a lot of tools available in the market which helps many SEO company offices and self made marketers to optimize your content and make it more quality one for web marketing. They will not just optimize your content but also suggest you to improve your sentences which end with quality content for a better marketing. Here are few best content marketing tools for better web marketing which help you to improve your content and make your content marketing more impeccable.
Content Marketing Tools
1. CLEARVOICE
Clearvoice is flexible and efficient content marketing ecosystem. For creative collaboration, it brings branding, content creation and publishing groups altogether.
If you are a freelancer, you can join ClearVoice as a contributor, set your rate and get paid instantly once the content is approved by the buyer.
If you are a company, you can join ClearVoice and connect with content creators to bring content ideas for you. They can help you to build content based on trending topics which helps you for better web marketing.
All in one, ClearVoice is a marketplace for both content writers and content marketing company to produce quality content and help you to make effective content marketing over the web.
Key Features
Discover content ideas based on trending topics
Great market place for content writers and content marketing firms
Get your content ready, publish on your website and share with industry influencers
Cost
FREE: IdeaLab, Trending Topics, Editorial Calendar
Pro: $48 per user per month
Enterprise: Contact for a quote
2. ACROLINX
Acrolinx is the only software that can read your content, giving you suggestions to improve it. It also gives you score for your content. Before publishing your content, try to get a maximum Acrolinx score as higher Acrolinx score means better marketing, conversion rates, and brand trust.
Key Features
Helps you to make your content unique
Giving suggestions to improve readability
Gives score for your content
Cost
3. OUTBRAIN
Outbrain is one of the proven content marketing tools for those who struggle in distribution and publishing their content. Your articles will be promoted with similar content which amplifies the audience for your blogs, articles, videos or infographics. It's a pay to play tool but it helps a lot with your content marketing strategies.
Key Features
Pay to Play flexible tool
Grow traffic to your blog, articles, videos and infographics
Find the right audience for your content
Cost
Pay per go
$10 minimum as daily budget
4. HUBSPOT
Hubspot is one of the best inbound marketing platforms. It has incredible customer support for blog posts, landing pages and other heavy content. They do not just monitor your blog posts and landing pages but also help you to make them more effective. It also has great support for social media analysis and message scheduling. Hubspot also offers free white papers on content marketing, social-media best practices and other helpful marketing tools available on its site.
Key Features
Perfect Inbound Marketing tool
Monitoring and create effective blog posts and landing pages
Social Media Analysis and Message scheduling
Cost
A basic plan with $200 per month
Enterprise plan with $2400 per month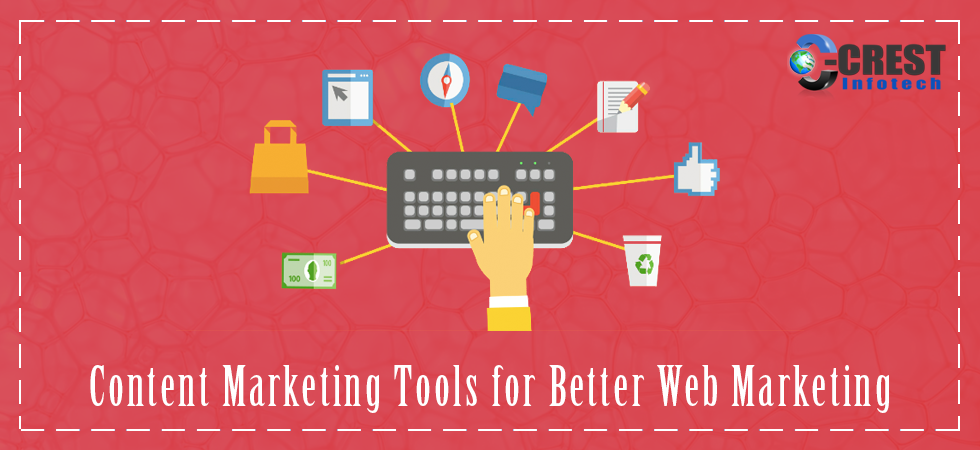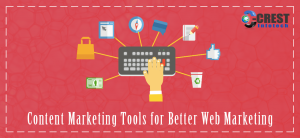 5. BEEGIT
Beegit is a painless content production tool. It is an online writing platform to create and approve your web content. It helps you to create documents, inline comments in documents, to make content workflow, uploading images CDN, automated file versioning and team management.
Key Features
Automated file versioning
Inline comments in documents
File statuses and notifications
Image CDN
Content workflow & Editorial calendar
Team management
Cost
Free for Individuals
Basic plan for $29 per month
Max plan for $99 per month
6. BUZZSUMO
Buzzsumo is one of the best research-based content marketing tools. It helps you to find out influencers based on your search terms. You can analyze your content to check whether it performs best or not. You can find key influencers to promote your content over the web.
Key Features
Find influencers based on search term
Analyse your competitor's content
Cost
Free for first five search terms
Basic plan for $99 per month
Enterprise plan for $699 per month
7. PIXXFLY
Key Features
One click content distribution for social media
Analyse your content before publishing
RSS feed to pull your content on PixxFly
Press releases to thousands of news sites
Cost
Basic plan for $49 per month
Enterprise plan for $299 per month
8. COPIFY
Copify is write on demand site where quality content writer are ready to deliver content based on your desired topic. Whether it's a website content, blog post, eCommerce content, press release or article, Copify does it all with their quality content writers.
Key Features
Qualified content writers
Any type of content delivered
Cost
Copy writing for $0.06 per word
Blog packages for $89 per month
I have not covered many of other great content marketing tools. I will try to cover few more in my upcoming article. We at Crest Infotech strongly recommend you to polish your content using any of content marketing tools before publishing over the web for better web marketing. We would love to help/guide you if needed.