Crest Infotech is a leading firm that is dedicated to offering the best, highly acclaimed, and affordable Social Media Optimization Services. Our social media experts have very much in-depth knowledge about the latest search engine technology. And know the approach to attracting business visitors to your website through our SMO service.
SOCIAL MEDIA OPTIMIZATION
Along with this, the offered services are highly accredited for punctuality, cost-effectiveness, flexibility, and consistency. In today's ever-evolving online social world, where we're more connected to our devices than ever before, it's never been more important for businesses to devices smart Internet marketing strategies that can cut through to a targeted audience on the internet platform.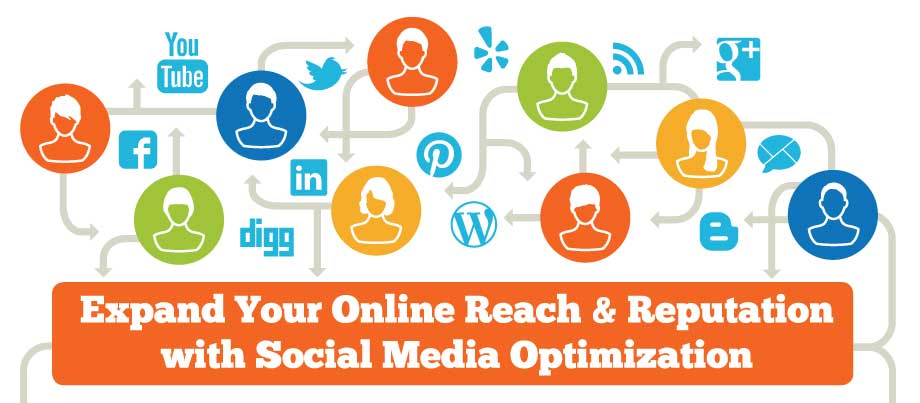 Social Media Optimization
Our SMO Services allows your business and brand to attain the utmost exposure so that your business can have a robust web existence. We make every effort to create an elite space for your business and brand on the Web, which generates brand awareness among users.
Social Media platforms facilitate you to arrive at your potential clientele worldwide. We will help you to accomplish this devoid of any added investments with the ease of creating potential leads that can be converted into patrons.
STAY ASSOCIATED WITH PROSPECTIVE CUSTOMERS
Social Media Optimization stays associated with your prospective client base and understands their preferences in a superior way, which can give you hale and hearty inputs for creating personalized campaigns.
HELPS YOUR BUSINESS ACHIEVE THE FOLLOWING
Crest Infotech has attained an incredible business place and services in the industry by rendering the finest, most advantageous, and quality Social Media Optimization India (SMO) Services at rock bottom prices. The offered services are perfectly delivered by our competent professionals using advanced techniques, the latest methodology, and ultra-modern equipment. Owing to their top quality and robustness, our social media services are greatly praised amongst our clientele.
Social Media Optimization provides a powerful and great opportunity to engage with target business audiences directly and generate leads around the product, services, or your business. Social Media Optimization services from Internet Marketing Crest Infotech are geared to harnessing the power of social services platforms to turn around your business objectives across owned, paid, and earned media.
As a leading Social Media Optimization firm, we create awareness about your business, product, services, or brand and also influence and generate web traffic to your web that boosts your business ranking on the search engines. Get our Social Media Optimization services and keep your product or services fresh among the users. Our SMO expert plays a key role to attract more web visitors, which means better and healthier business services.
Hence grow your business and make it more visible as well as reach out without your potential customer with the help of our High-Skilled SMO solution. If you have still any queries or questions about our business services, don't hesitate to Contact Us or Call Us on +91 96870 42303.
Think Website Call Crest Infotech! Looking for a Quick Quote regarding your project?