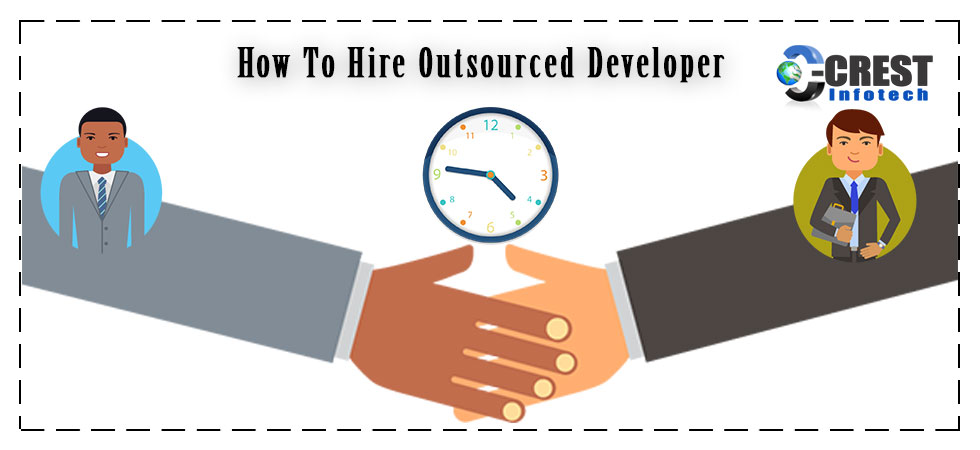 How To Hire Outsourced Developers
If you own Web Agency or Mobile App Development agency in US or UK, you might outsource your work to Indian companies or hire developers from India. Today i will share some knowledge about how to hire outsourced developers.
HOW TO HIRE OUTSOURCED DEVELOPERS
Outsourcing is a well-known concept and has been accepted and implemented by organizations across the globe. Often seen as a cost-saving tactic, outsourcing allows a business to focus on its core competencies while offloading its non-core functions to outsourcing providers in low-cost countries like India.
Outsourcing has found a majority of supporters though there have been critical voices against it as well. Their argument is that outsourcing will lead to the loss of local jobs and may affect the economies of nations that outsource. This has not taken away the sheen from outsourcing, which companies continue to employ as a strategic business tactic.
In-sourcing is a recent concept that has been advocated as an alternative to outsourcing. Supporters believe that it will lead to better management control and job creation at the local level. Also, In-sourcing is a solution to the problems of control and hidden costs with outsourcing.
In-sourcing seems to be more prevalent with manufacturing companies that hire labor and services from an external organization in order to cut costs and decrease their tax burden. Furthermore, In-sourcing can also mean an organization building a new business center or facility which would specialize in a particular service or product.
In-sourcing also seems to be popular among those companies who have been dissatisfied or even unsuccessful with outsourcing. It is also employed when temporary workers fill positions within an organization for a short duration.
HOW TO HIRE OUTSOURCED DEVELOPERS
Outsourcing is one of the most beneficial business decision across the globe for the past few decades. It has become popular due to lowered cost and high returns. Besides lower cost, outsourcing also offers skilled workforce and timely deliveries to businesses. It definitely results in increased efficiency and ROI.
Over the years Businesses based in the countries like US, UK, Australia are outsourcing their work to Asian countries like India & Philippines.
India by far has been the preferred destination. As there are different types of outsourcing, whether it's Finance and Accounting, IT or ITES services.
India is the most preferred destination for outsourcing business on IT & Account of many reasons. India is renowned for its technical IT talent. It produces more English-speaking IT graduates every year than any other country in the world. Due to the lower cost of living in India, American companies are able to save hundreds of millions of dollars.
ADVANTAGES OF OUTSOURCING TO INDIA
1. LOWER COST & HIGHER BENEFITS.
Money is at the core of all reasons for outsourcing. India has proven to be the most cost effective. Labor costs in countries such as US, UK, Australia, Canada, and Dubai are enormous as compared to India. Lower costs directly have an impact and increase the ROI.
Instead of hiring in house workforce, agencies prefer to outsource their business to Indian agencies which provide them dedicated workforce which would work exactly like in house resources will work for the agencies abroad. It offers not only flexibility, but also reduction in capital expenditure, infrastructure and maintenance costs by a considerable margin.
Seamless communication is another reason that these countries prefer India more than any other country. Effective communication is the most vital factor for better execution of plans and strategies. Indians are known to speak English better than their Chinese or Filipino counterparts.
3. INDIA'S OUTSOURCING FRIENDLY POLICIES
Outsourcing business to India facilitates access to skilled resources with plenty of experience. With the highest number of skilled resources in sectors such as IT, BPO and Finance to name a few.
India also boasts upon the maximum experience in handling critical projects with utmost ease. Availability of skilled workforce at reasonable pricing is icing on the cake for the agencies based in US, UK, Australia, Canada and Dubai among others.
4. ADVANCED INFRASTRUCTURE & LATEST TECHNOLOGY
Indian agencies heavily focus on the deployment of the latest of technologies and infrastructure. Besides, training the workforce on the latest technologies is at the core of their strategy.
They conduct training programs on a regular basis to ensure their employees are at the top of their game all the time. This helps Indian firms cater to the demanding needs of overseas clients and execute critical projects in a seamless manner.
Ecommerce is one of the areas, India has gained measurable dominance in, in the past few years. Amazon, the pioneer of eCommerce choosing to setup a software development center in Indian cities such as Pune, Bangalore, Hyderabad & Chennai vouch for that.
E commerce companies have over the years focused on making themselves more competitive than ever by outsourcing their customer service. That's the reason, they have turned to technology for maximum output. Integration of customer support and logistics vouch for that.
6. ACCESS TO SKILLED WORKFORCE.
Outsourcing business is one the main sources of foreign income for India economy. And hence India's outsourcing policies are flexible encouraging overseas agencies outsource their business to India in a hassle-free manner.
From $US 50 billion in 2010 to $ US 118 billion in 2016, India's growth in outsourcing is immense. The statistics clearly suggest that while India's policies are considered favorable for outsourcing, availability of skilled resources at lower costs, on the other hand, makes India the best choice for outsourcing.
7. PRODUCTIVITY & BETTER CUSTOMER SUPPORT
Outsourcing increases productivity and customer support. Both of these factors are indispensable to efficiency and 100% customer satisfaction which also results in recurring business.
Round the clock customer support, in-spite of time zone differences and great command over English also helped India climb up the ladder in a short span of time outdoing all other countries.
Regardless of the numerous advantages and benefits of outsourcing, drawbacks of outsourcing additionally abound. Just like outsourcing might end up being good for businesses, the management of a company should weigh the benefits as well as the drawbacks of outsourcing before actually choosing the process.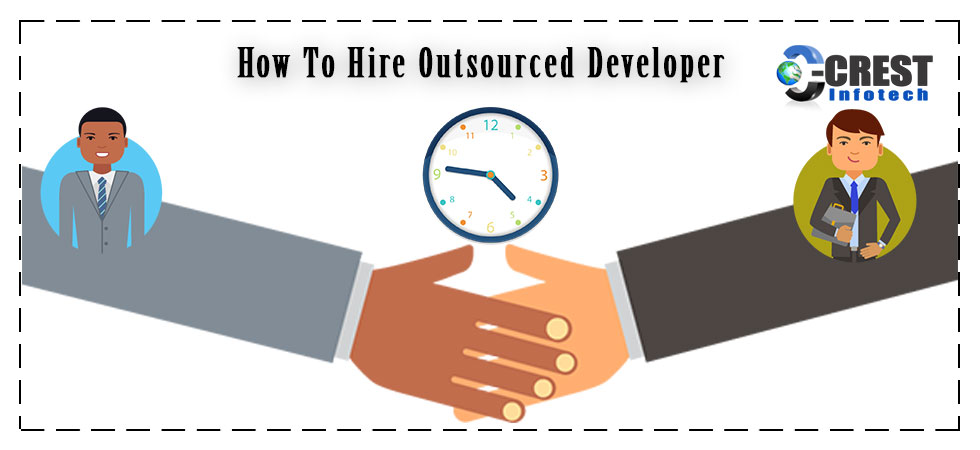 FEW DISADVANTAGES TO OUTSOURCING
One of the greatest drawbacks of outsourcing is unwanted results. This is also true when a business hires a third-party merchant to bulk produce a product. When the completed items don't fulfill quality requirements, the production process should be repeated by a different dealer.
Moreover, in outsourcing, there is much less managing control. It might be tougher to manage the outsourcing company when compared with managing your private workers. Also, outsourcing might be more expensive too. Frequently it's less costly to keep a procedure in-house rather than outsource.
Additionally, one of the leading issues in outsourcing is the fact that when the outsourcing business goes out of business. Quite simply, whenever your outsourcing company goes broke or bankrupt, your organization will need to rapidly change over to an alternative company or go ahead and take process back in-house.
Furthermore, in outsourcing, safety and discretion problems are the most significant. Therefore, if your business is outsourcing company procedures such as payroll, private info such as salary, all of these are going to be known to the outsourcing company. Consequently, ensure that you spend special focus on the kinds of info that you grant them use of.
India boasts of the best in Infrastructure and technological capabilities. In India, Clients are offered the latest and best in software technology, including customized solutions for various applications such as e-commerce, business process re-engineering, system migration, legacy system maintenance, system integration, and much more. Outsourcing companies also maintain uninterrupted communication channels with clients by providing high- speed bandwidth via satellite connectivity, submarine cables and fiber optic networks.
The Indian Government is stable and offers attractive IT policies. The Indian outsourcing industry is supported by a stable pro-IT government whose policies on the economy, GDP growth, taxation, power, telecom, industrial parks and special zones have been helpful in improving infrastructure as well as communications systems. IT is one of the top 5 priority industries in India, and the government has framed policies to obtain maximum benefit from IT outsourcing to India. The government has offered its support to the IT industry by providing various tax-related and other benefits and by enacting the Information Technology Act.
Indian companies provide the quickest time-to-market. Indian outsourcing companies are able to provide the quickest time-to-market due to the advantages gained by time zone differences. The 12-hour time difference between India and the USA provides companies with numerous opportunities for work to be completed earlier than expected, leading to greater efficiency, increased productivity and more time to focus on other crucial tasks. The time difference makes India an ideal option for clients who wish to outsource various service-related options, such as 24X7 Customer Support and Help desk services.
Hiring a contractor can be a challenging task, but if you follow the steps outlined above you'll find that you can lock in a good outsourced developer and eliminate the cruft in a few easy steps. I hope this helps you land a great outsourced developer.
If you are looking to Hire PHP Developer, Hire Mobile App Developer or looking for Laravel Development, Get in touch with Crest Infotech now and we will provide you best price along with super quality work you ever had.