Custom POS Software to manage your sales efficiently
With low margins, high competition and the rise of e-commerce is constantly a challenge for the retail operators to manage a retail business. Furthermore, managing the clunky cash registers and inventory traditionally makes the situation more dreadful. It's better to get rid of cash register and upgrade to a cost-effective POS solution.
With POS Software, you can address all the problems from real-time updates and automated real-time inventory management to the simplified accounting and CRM (customer relationship management). At Crest Infotech, we have a leading POS developers team that has great expertise and hands-on experience in building and integrating POS software for the varied range of businesses.
Level Up Your Business With Different
Types Of POS Software

To make the POS solution works in both online and offline mode and stay sync across every device, the cloud-based POS can be deployed for hassle-free multi-store management in different cities.
The Ecommerce store can manage the business efficiently with seamless inventory management, order status management, customer data management, and others through POS solution integration.

Contracted professional services, daycare providers, freelancers, or farmer market vendors that don't require to deal with a lot of data and inventory, the mobile POS is the best option to manage everything on-the-go.

It's a good fit for the retail stores or supermarkets where POS software can run online or offline. The custom terminal POS solution tailored to business-specific needs can be developed.

Tablet POS is also popular as the cost-savvy POS solution that can be easily synced across multiple devices and the data can be transferred once the internet connection becomes available.

The specialized self-service Kiosk POS solution can be built to serve the specific need and purpose of Kiosk and that works in both offline and online mode.
How POS Software Transform Your Business?
Glitch-free management

POS software synchronization across the range of devices and capability to work online and offline makes managing the transactions a plain-sailing journey.

Control over inventory

With centralized inventory management, the business will have complete visibility into inventory stocks, order status, stocks about to lasts, and pretty more in real-time.

Intuitive interface

POS interface, which is easy-to-use and easy-to-understand, allows the businesses to handle and manage the sales services at speed.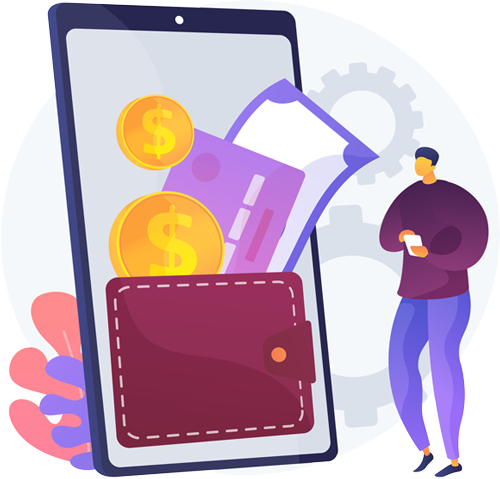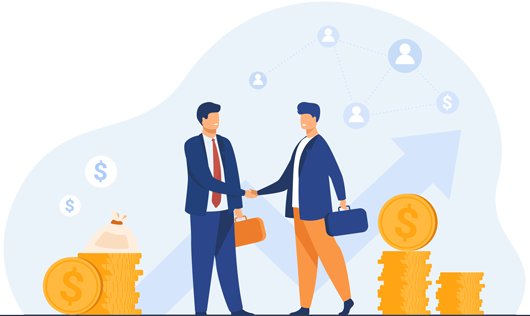 Precise billing

Errors are no exception with paper billing and traditional registers. POS solution diminishes the errors and organizes the data intelligently. Also, multiple payment methods can be facilitated.

Employee management

POS solution helps in settings the goals, recognizing every individual employee's performance, and verifying the capability to meet future goals.

Cover wide network

The support for multi-chain stores operating across different cities or countries is offered so that inventory can be managed in real-time with no errors.
What does comprehensive POS software features?
POS development
Payment processing software development
POS accounting integration
POS analytics integration
POS inventory management
Custom POS services
Table management
Accurate billing
Menu management
Loyalty cards
Payment methods
Customer management
Multi-unit management
Mobile accessibility
Easy integrations
Custom POS Software Development That Works For Your Business
One solution gets seamlessly fit with diverse retail business operators and the work environments through the breadth of customization options. Tailor the POS solution to meet your business needs with the following add-ons. If not, our programmers can create the custom POS for you, when required.
The off-the-shelf solution allows you to mobilize the retail POS services in a week with reduced time and dollars.
Get the POS solution rebranded under your retail business name with a list of tailored features and UI, which reflects your brand.
With on-premise deployment, you will have complete control over the data and rest assure about security as we take care of it.
The UI/UX designers thoughtfully craft the POS solutions wearing the end-users lens that delivers amazing experiences.
The app can scale up the support for the number of customers, stores, and other services as the business grows.
Choose the preferred push notification API, payment gateways, analytics, and others, which our team will implement as you select.
Increase the user outreach and go global with zero headaches of currency and language as the app support multi-currency and multi-lingual features.
The team provides technical support from the inception of the project to the time it launches and stays alive.
How We Implement And Launch Your Future POS Software?
The Technology Stack Behind POS Software Development
Frequently Asked Questions
What is an EPOS System?
EPOS stands for 'Electronic Point of Sale' An EPOS system is a combination of hardware and software components which when combined gives your business an 'EPOS system' The EPOS system is designed to process and record the sale of goods and services for your business, with additional features to meet new customer demands and trends for your business to be effective, lead others (the competition) and grow.
Can I export sales data to accounting software?
Yes, if you were to integrate your epos system with sage we can.
Can I get access to information if I am not on my premises?
Yes you can. Panda EPOS provides cloud-based software, and remote access solutions where you can see the back office stats and data such as sales, stock and even adjust promotional offers. Also, with the dashboard feature, you can get a reporting feature of the whole business on any tablet, smartphone or computer within minutes.
Can EPOS provide mobile apps?
Yes, we can provide you android and IOS mobile apps.
Can EPOS Software integrate with our website?
We provide our own integrated e-commerce website for you to use, but if you already have an e-commerce website we can integrate that with our system as well for your business.
Can we rent an EPOS System?
EPOS systems can be purchased or rented (lease hired via monthly or quarterly payments), then tailored to meet the needs of your business.
How many POS Terminal (Tills) can I use?
You can connect almost unlimited number of POS Terminals (Tills) to one central back office solution.
What EPOS systems consist of?
A typical EPOS System consist of
Computer, Input device for data entry such as a touch screen
Software applications
Customer display
Chip and Pin credit/debit card reader
Cash Drawer
Receipt printer
Scanner or handheld terminal
Internet access
Ideally your business would look to a single quality capable supplier to provide the above components as an integrated system, to meet the needs of your business sector, such as fast food, services or hospitality and many others.