Node.js development is a perfect platform to build all types of applications. At Crest Infotech, you can Hire Node.js Developer. We have a team of expert Node.js developers who has experience in developing custom web applications. Furthermore, Node.js generates new opportunities for enterprises with its most recent enhanced features.
Node.js development is an open-source runtime platform built on Chrome's JavaScript for building fast network applications. It is lightweight as well as efficient as it uses an event-driven and non-blocking Input-Output model. The pure JavaScript built on the V8 engine allows Node.js to work really fast in such circumstances.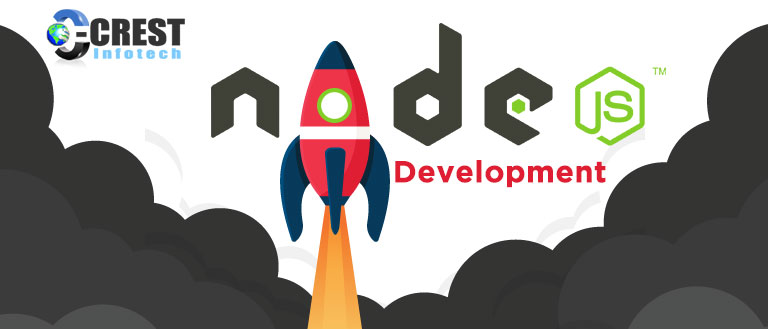 BENEFITS OF USING NODE.JS DEVELOPMENT
WHY CHOOSE CREST INFOTECH FOR NODE.JS DEVELOPMENT?
Hire Node.js developers from Crest Infotech for scalable Node.js Application Development projects. Our dedicated developers are known for providing the best Node.js Web Development Solutions that help by guiding your business to new heights. When it comes to services, Great Performance and High scalability are the two prime features of the Node.js services that we offer.
Crest Infotech is a trusted Node.js development company in India. We have an expert Node.js development team for developing strong Web Applications. If you are looking for a fast, powerful, and scalable application for your business Hire Node.js Developers today!
Think Website Call Crest Infotech! Looking for a Quick Quote regarding your project?