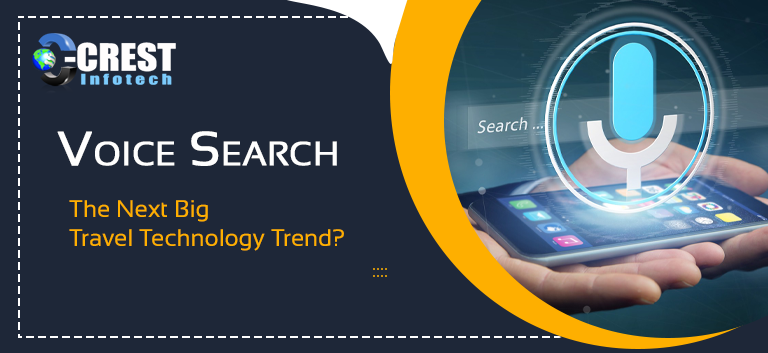 Is Voice Search the Next Big Travel Technology Trend?
There are infinite possibilities for speech technology. As common as ever, Siri and Alexa are. For millions of people, residential voice assistant applications like Google Home and Amazon Echo are a part of everyday life. Voice search technology is here to stay, confirmed by recent figures. And the travel industry took notice of this.
Here's why Flight Hub and JustFly assume the next big travel technology trend is voice search.
Statistics of voice search technology, According to Google:
The only way to know how impactful voice search really is is data analysis. And why Google? Google is arguably the greatest source of impartial data, with millions of gigabytes of data (and counting). Here's a shortlist of estimates for speech technology:
Teens and Adults Alike Love Voice Search:
55 percent of adolescents and 41 percent of adults use voice search every day, Google reports. They ask to find restaurants on their tablets, look up movie times, and call contacts. Voice commands are often used to seek instructions, get homework assistance, and play music. It's obvious; equipment lets people more effectively multitask.
Many teens were raised with smartphones as part of their everyday lives.
It's easy to understand why younger generations are more comfortable using it now that voice search is much more than a trend. With the younger population enjoying voice, voice search will possibly continue to expand as the children of today grow into adolescence and adulthood.
When Is Voice Search Most Often Used?
Teens use voice search for their peers at 57 percent, more than twice as much as their adult counterparts. When in the shower, while watching TV and when working out, teens often use voice search more. Adults, on the other hand, use voice search almost three times more when cooking than teens.
The responses to why individuals use voice search are also becoming more and more diverse. Here is a short synopsis:
How Voice Search Is Changing Travel Technology:
The travel industry is primed to take advantage of the development and use of voice search technology. Impressive results were gathered from a 2018 study report by the Global Digital Traveller. Here are a couple of the most impressive statistics:
Travel companies are on board with voice applications.
The evidence is that travel-friendly, voice-enabled software is being built that is appealing to clients and customers. The beta version of LUCY, a virtual travel assistant, was introduced by FlightHub and JustFly.
In separate deals with Amazon and Alibaba, Marriott Hotels has collaborated to provide intelligent speakers in their hotel rooms.
To provide Smart Displays in many hotel rooms, InterContinental Hotels and Baidu (a Chinese technology giant) have partnered. Digital Concierge Service, a voice application, claims that its "technology saves time for hosts and provides 5-star guest reviews."
Voice Search Isn't A Trend. It's A Revolution:
"Voice search has taken off," reports Matt Keezer of FlightHub. It's increasingly changing and integrating into customers' everyday lives in ways they wouldn't have dreamed a few short years ago. Adolescents enjoy it. For adults, it makes life simpler.
The opportunities it has to bring can be clearly seen by travel companies." In other words, the revolution will not be televised, it will be spoken."