Amazon eCommerce Clone App
We design and develop custom eCommerce application for iOS and Android platforms either in Native language or cross platform like React Native. Our mobile app developers have expertise to create mobile applications using AI and ML technologies. Want to make your own app like Amazon?
We, at Crest Infotech, develop custom eCommerce mobile apps like Amazon, Flipkart, and eBay. Our dedicated eCommerce app developers are capable of developing Amazon like apps that meet the instantaneous needs of your users.
We follow an agile ecommerce application development process, we develop a complete shopping app solution that helps you to retain your customers and build a positive brand awareness.
We Develop Shopping Apps for

The owner of any shopping mall, who wants to develop a complete eCommerce mobile app solution.

Electronic Products Supplier
The owner of multiple stores that sell electronic products like home appliances, mobiles, computers, laptops and other items.

Develop your own shopping app for online grocery delivery marketplace to deliver a range of grocery items at customers' doorstep.

A jewellery businessman, who wants to sell a complete range of jewellery through mobile eCommerce app solution.

Running a furniture store at multiple locations? Build your own eCommerce mobile app and manage all your stores with a single app.

Healthcare Products Center
A businessman, who wants to manage multiple healthcare stores with a single mobile app solution.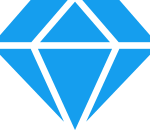 Sports Equipment Supplier
A retailer of sports and gym equipments, who wants to sell its range of products online by city, state or country-wise.

Share your eCommerce business problems with us, and we will figure out how eCommerce mobile app can resolve it.
Develop Custom eCommerce Mobile App
We, at Crest Infotech, develop custom eCommerce mobile apps like Amazon, Alibaba, and eBay. Our dedicated eCommerce app developers are capable of developing Amazon like apps that meet the instantaneous needs of your users. Using different strategies and following an agile ecommerce application development process, we develop a complete shopping app solution that helps you to retain your customers and build a positive brand awareness.
Talk To Our eCommerce Experts Now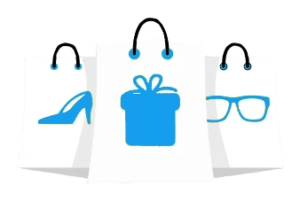 Different Features
of eCommerce Mobile Apps Developed by Us
We have developed over 20 eCommerce mobile applications for eCommerce enterprises, startups, and retailers. To be frank, we have expertise of building an eCommerce app solution with the following features.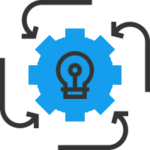 No matter how many products you are selling on your online store, product navigation feature makes it easy for your customers to navigate all those products and find one to purchase.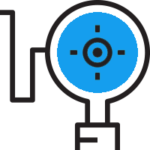 Customers are able to track orders or products with real-time information.Even, your customers will get live updates about the order when ETA or status changes.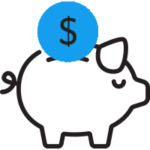 Payment Gateway Integration
Allow your customers to pay for shopping with just a few clicks. Customers have to link the credit/debit cards, bank account detail into the payment gateway, and it will allow them to make payment for the order.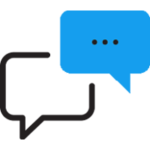 This feature allows customers to directly communicate with the support team to discuss any query or confusion related to the product, order or payment.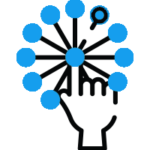 Augmented Reality (AR) View
Enable your customers to view products in the home before purchasing them through the AR view feature. Customers can visualize how any product will look on the particular spot of the home.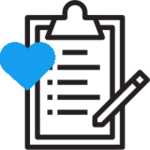 Allow your customers to create wish-list to add all those products that they wanted to purchase in the near future. Even enable them to add, remove and manage wish-list as per the convenience.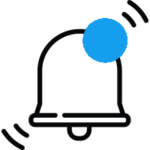 Grab your customers' attention by notifying about the latest offers, discount deals, and new product range. Stay connected with them through reminders and notifications.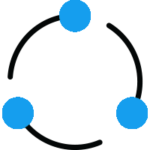 Customers directly share their favorite products, wish-list items, and ordered products with their friends and family members using social media platforms like WhatsApp, Facebook, Instagram, and more.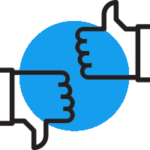 Through rating and reviews, customers can share reviews and give feedback about the service and products. Know your customers' view and improve your services where required.
Let's Talk About Your Project
Our eCommerce App Development Process

Get to know our client
Comprehending client's requirement
Proposing solution

Blueprint structure
Wireframing each screen
Designing the app
Coding the app
Layout main sections
Client's feedback

Testing the app
100% bug-free
Get final approval from client

Deploy to App Stores
Deploy to client's server
App available for users
How Much Does an
eCommerce App Like Amazon Cost?
To know the development cost of shopping app like Amazon, you can refer to this table that gives a complete idea on
eCommerce app cost.
iOS Application

Sub Total: 1696.8
Android Application

Sub Total: 2036.16
Web Services (API)

Sub Total: 250
Estimation

Total: 3982.96
How We Implement And Launch Your Future Amazon App?
Technologies We Use to Develop an
eCommerce Mobile App like Amazon
Frequently Asked Questions
Do you sign an NDA?
Yes, we sign a non-disclosure agreement with all our clients. This is done to protect the idea of your app and to assure you that we will handle your data with care.
Will there be an issue with copyrights if I make an app like Amazon?
Since we won't be using the same code, layout, logo or any other elements of Amazon's app, there won't be any issues regarding copyrights. Anybody can make an eCommerce store when they want to, for their business.
Will you be developing my app from scratch or do you have an Amazon clone app?
No, we do not have any clone apps or source script for an app like Amazon. We will be developing your eCommerce app from scratch and will not reuse the code anywhere else or for any other client.
What type of hiring models do you offer?
We offer several types of hiring models. We will suggest a model that is best suited to your hiring needs.
Dedicated Team Model:

In this mode, we provide an entire team of on-demand app developers, UX/UI designers, and QA. The team will work dedicatedly to your app like Amazon. The team will be managed by a project manager.

Fixed Price Model:

We will give you a quotation for a fixed price after discussing the project requirements. You just need to pay that fixed amount and we will take care of the rest.

Hourly Price Model:

In this hiring model, we provide you with the flexibility for hiring an on-demand developer of your choice based on project requirements. You will be paying us for the hours the developer will work on your app like Amazon. You can communicate with the developer himself.

On-site Team Model:

If you need, we will help set up a team that will work on your premises. This will make it easier for you to interact with them as and when you want.
Will there be a limit on the number of products or categories I can upload in the app?
No, depending on your server and hosting, you can upload an unlimited number of products and create as many categories as you wish to.
Will the app be user-friendly?
Yes, we have the best UI/UX designers in our team and we will assign them on your project. The designers will ensure that the design of your app like Amazon is in sync with your brand identity while also being extremely user-friendly. The flow of navigation will be such that it helps you lead the users to the goals that you have set.
Which payment methods will you integrate into my eCommerce app?
We can integrate a number of payment methods with your eCommerce app. Options for credit and debit cards, net banking can be added using different payment gateways such as PayPal, Braintree or Stripe. We can also add the option for payment on delivery or eWallets which are local to your country.
Will you launch my Amazon like app?
Of course, it's a part of our Amazon like app development process. We will be launching your app to the app marketplaces after the development and testing stages are complete.
Who owns the code or app?
The copyrights of the code and your app like Amazon will belong to you. We will take no part in it and won't claim our right to the same from you.
What kind of support will I get from you after development?
We provide technical support for 3 months after deployment of your app like Amazon. In this duration, we will be helping you with any doubts you may have about the admin dashboard. We will also solve any bugs or issues that may be in the app. Our app like Amazon experts will guide you for any further queries too.