Soundcloud Music Streaming Clone App
Power your music streaming mobile app like Soundcloud with an on-demand mobile app development that keeps your users engaged and getting revenue from in-app purchases.
If you are also looking to hire best mobile app developers to create native Android and iOS Soundcloud music streaming clone app, we have an experienced mobile app developers team to customize and develop Soundcloud music streaming clone app. We reinvent internet-based music streaming clone apps for iOS and Android platform with use of advanced tools and technologies.
Our team follows agile app development process to build top music streaming clone app like Soundcloud, allowing users best user experience to listen music, audio, share playlist with just a few simple taps on the screen.
Growth of Music Mobile App
SoundCloud is one of them which founded in Sweden. Established in August 2007,  SoundCloud allows musicians to share recordings with each other initially. However, later this application converted into a publishing tool that allows musicians to distribute their music tracks.
SoundCloud app have some excellent features like music sharing, discovery and playlist. SoundCloud provides an opportunity for the users to listen to songs from major artists and record labels. Whether you want to hear music from an independent musician or podcaster, Soundcloud made it easy for everyone.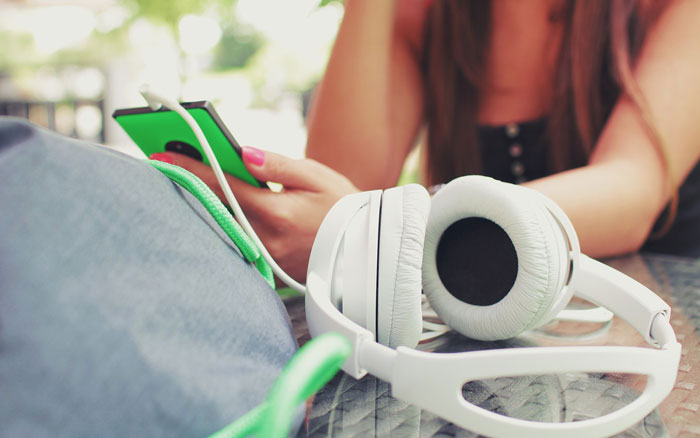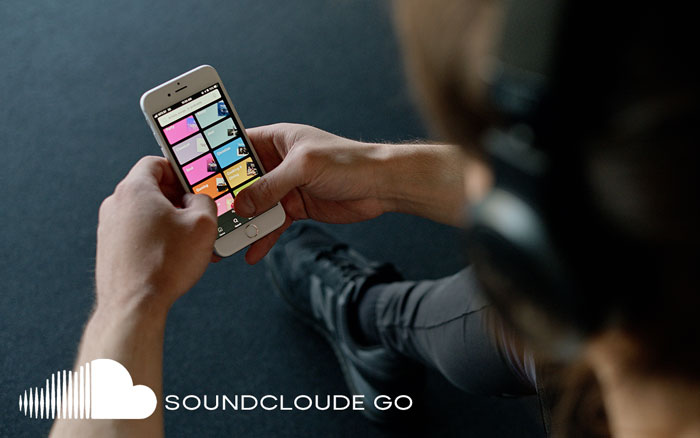 Subscription-Based Music Streaming Service
SoundCloud Go integrates licensed music from major labels into the existing, musician – uploaded content of the service.
Co-founder, Eric Wahlforss stated that this feature would help to differentiate SoundCloud Go from other music streaming services like Apple Music and Spotify, as it a massive library of 125 million songs, which is more than competing services, with the higher degree of diversity in its content.
SoundCloud has huge competition with Spotify, having 30 million paying subscribers and Apple Music that reached 11 million in February.
Soundcloud Music Streaming Clone App Key Features
Millions of Songs of Different genres, countries, and artists
Explore New and Trending Music
Create playlists for parties, workouts
Listen Your Favorite Tracks and Artists
Play, Pause and Skip Tracks from Lock Screen
Get Started with Facebook, Google+, or your email
Get Connected with Your Favorite Artists and Friends
Create Personalized Playlist of Your favorite tracks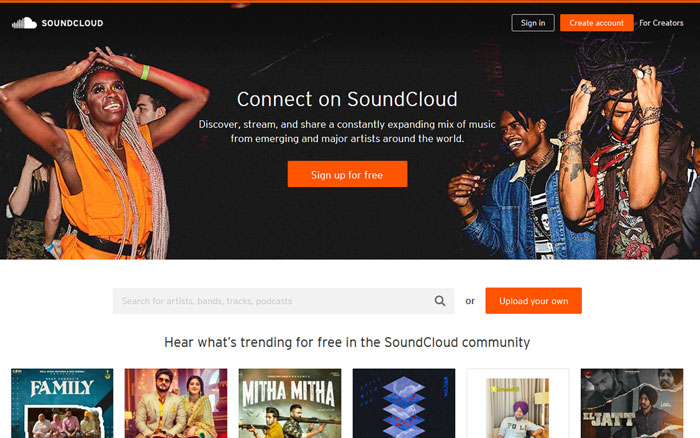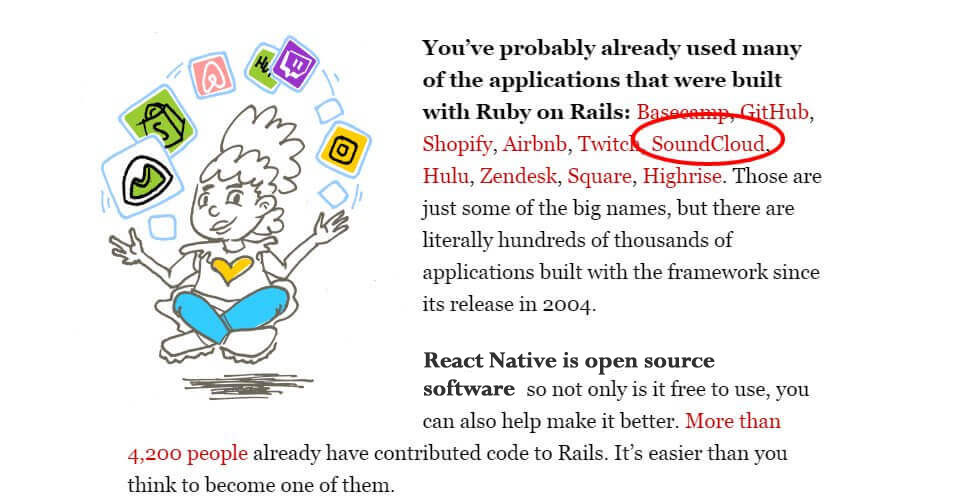 Best framework to build an application like SoundCloud
Being an experienced mobile app development company, we recommended our clients to develop music streaming application on React Native App Development, as it is a general framework offers the advantage to developers and project owners.
The main advantage of adopting React Native framework is it allows businesses to integrate more functionality at an affordable price with ease. We have skilled hands, who can do magic things with React Native.
How much does an app like SoundCloud Cost?
It's always difficult to suppose the exact mobile application development cost of SoundCloud music app, as it greatly depends on the framework, features, and functionality. The cost and timeline of a Music and Audio depend on the basic points like OS versions, Server backed or static app, USP feature, and additional app features.
The music industry has merged with many technological advances including audio and computing technologies. We, at Crest Infotech, are using the most advanced tools and techniques to determine every possible area of the industry, from designing to implementing the most appropriate technology. You can Hire Dedicated Designers  or Hire Dedicated Developers for your specific mobile app need.
How We Implement And Launch Your Future
Soundcloud Music Streaming App?
Technology Stack Behind Soundcloud Music Streaming App
Frequently Asked Questions
How Do Music Apps like SoundCloud Make Money?
There are many opportunities for product owners to earn such as through:
"Freemium" apps that offer paid access for extra features
In-app purchases that offer optional, paid features
Subscriptions for paid content or features
In-app advertising
Will Crest Infotech be able to develop an app like SoundCloud with additional outstanding features?
Definitely. Our mobile app developers have expertise in developing iOS and Android music application. We research a lot before developing any kinds of app to make it better.
What would be the exact development time to create SoundCloud app from Scratch?
We provide exact development time information once we analyze project in-depth.
How do I Get App like SoundCloud?
If you want to develop app like SoundCloud that means you are following trends. Our development experts will suggest you exceptional features you can integrate into your app to make it better. We will help to build custom SoundCloud app from scratch. Contact us for your requirements.