Crest Infotech offers the top PhoneGap App Development solutions to the wide range of clientele. Our experienced development team ensures that the project developed via PhoneGap framework will meet the requirements and marketing approach of our customers.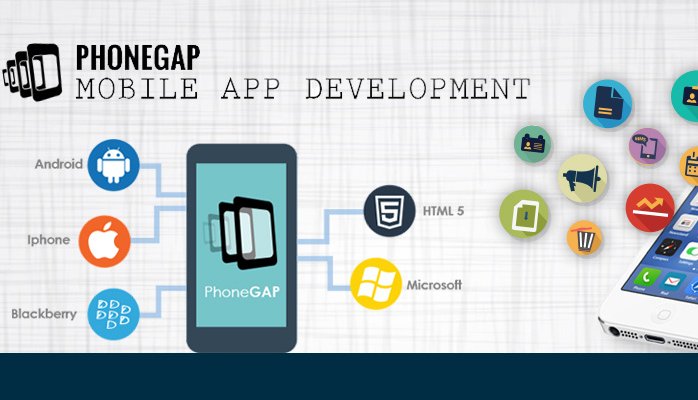 We make use of greatly developed technologies in the development process of PhoneGap application. Once you begin working with our dedicated professionals, you will come across value-added services. Our pool of talented developers has an advanced proficiency in web technologies and well-built expertise in developing apps which provide an exclusive mobile user experience.
WHY CREST INFOTECH FOR PHONEGAP APP
Our PhoneGap App development
Our PhoneGap App development team is able to build custom mobile apps that are platform independent and thus, run across multiple platforms and devices, serving clients to reduce cost and reach a larger audience. We have years of experience working with PhoneGap app development, PhoneGap Game Development, and PhoneGap Application Development.
Broadly recognized PhoneGap
Broadly recognized PhoneGap App Development is an open source, mobile-centric and one of the most acknowledged development tools for building great cross-platform mobile apps with web technologies like HTML5, JavaScript & CSS3. The applications developed by our skilled programmers provide you vibrant applications which can be deployed across varied mobile operating systems.
The convenience and adaptability
The convenience and adaptability offered by PhoneGap app development consist of a broad range of APIs for different mobile functionalities for instance accelerometer, camera, compass, contacts, storage, media, network, etc. We offer Hiring Phonegap App Developer on affordable price as per your project requirement. Our another services is Phonegap Game Development services, Phonegap Application Development.
BENEFITS OF PHONEGAP APP DEVELOPMENT
We offer an extensive range of PhoneGap app development services for different industry verticals such as IT-domain apps, Retail apps, Sports apps, Advertising apps, E-commerce apps, Educational apps, Travel and Tourism apps, Healthcare-related apps, Manufacturing apps, Telecom apps, News apps, Weather apps, Banking apps, SMS gateway apps, Music apps, etc.
Crest Infotech has become one of the leading company offering PhoneGap app development solutions thanks to the quality of our product with the competitive price. We plan and build up these apps only after understanding the requirement thoroughly. Our technical experts deliver an extended support for all our products together with technical assistance, and comprehensive solution. We offer Phonegap app Development services.
Think Website Call Crest Infotech! Looking for a Quick Quote regarding your project?