Magisto Video Editing Clone App
The rapid growth of video editing apps has influenced a lot of entrepreneurs and startups to develop their own custom Magisto Video Editing Clone App, letting people upload videos and edit them before publicly posting.
If you are also looking to hire best mobile app developers to create native Android and iOS app like Magisto, we have an experienced mobile app developers team to customize and develop Magisto like application. We reinvent internet-based video editing apps for iOS and Android platform with use of advanced tools and technologies.
Our team follows agile app development process to build top video editing app like Magisto, allowing users best user experience to upload videos and edit them with just a few simple taps on the screen.
Why Video Editing App – Magisto
Smartphones launched with higher configurations
Higher mobile internet speed
Videos within its small screens becomes popular
Number of online video viewers have grown exponentially
Mobile video views have been increased by 400% between 2012 to 2014
50% of global video views are happening on mobile devices
Majority of people now prefer video editing solutions through a mobile video editing app
Many of them still struggle to find a better video editing app solution
The Problem Mobile Users Face in Video Editing Apps
With growing social media use, each individual love to share their life events with their friends and family on social media. In fact, it has become a trend for a long time now. People, whether they are going to restaurant, movie or traveling, they always click pictures, create short videos to keep them as a memory.
Everybody is not a professional photographer or a video editor. Hence, they all have to take help from photo editing app and video editing app to turn their captured memories into incredibly beautiful stories to share them over social media. But, the problem is, there aren't many best video editor apps for android available as much as photo editing apps. Though the amount of video editing app is large, but mobile users mostly are not completely satisfied with the features it has to offer.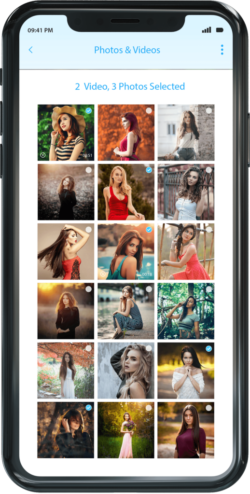 Background of Video Editing App – Magisto
Magisto is a mobile video editing app solution made for automated video editing. It is also used as story telling which focuses on consumers as well as businesses. Magisto, the video editing mobile app was first founded in 2009 as Sight Era by Dr. Oren Boiman (CEO) and Dr. Alex Rav-Acha (CTO) with the idea of video creation without the time-consuming process of video editing.
In 2010, this video maker app received $5.5 million of funding from Horizons Ventures and Magma Ventures Partners.
Furthermore, when they launched the video editor app Magisto publicly on September 20th, 2011, the app received a pretty generous response from the market. Within just 2 years, this best video editing app reached 5 million users while, in 2014, the company reported to reach 20 million users with gaining 2 million new users each month.
Solution For Mobile Video Editing App Market
Similar to Magisto, you can aim at developing a video editing app like Magisto to target mobile video market, which, by the way, is estimated to reach $25 billion by 2021.
You can offer a number of video editing features such as story creation, theme-based video creation, filter-based video creation and so on, for mobile users according to their needs.
The mobile video market can benefit greatly from a video editor app that serves video editing features according to recent users' demand and to help them create stories that come alive with your innovative features.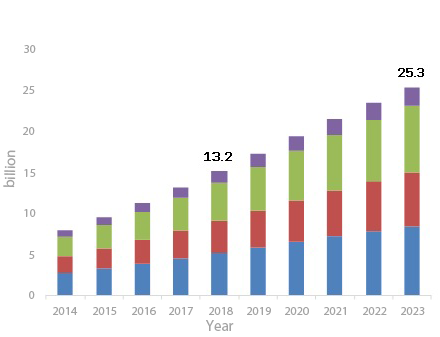 How You Can Earn $$$ With Video Editing App Development
The best way to earn money through a video editor app like Magisto is by developing a freemium video editing app for iPhone to serve both consumers as well as businesses segment.
Generally, a freemium video editing app offers users to create short videos for free. But, you can plan to offer long length story creation, unbranded videos, and ability to store videos in-app account in the future.
Such business models of freemium apps have always been successful for the most mobile applications as they allow users to install an app for free to use basic features, and offer paid features via in-app purchases.
If you've an idea for video editing app like Magisto in your mind, we look forward to helping you build the ultimate Magisto clone top video editing app!
Development Services By Crest Infotech For Magisto Video Editing Clone App
For over 5 years, we have been serving many clients from California, London, Switzerland, Germany in fact from all over the world to develop a mobile application based on their unique idea and establish a successful startup.
We're proud of our expert team of mobile app developers who have worked on various clone app ideas of our clients, and they have also developed mobile apps in photos videos category that got featured in top 200 photo-video app category in the App Store.
We use After Effects video editing software to create a pack of different themes based on client's requirement so that App users can apply themes while creating movies from their images and videos.
How We Implement And Launch Your Future Magisto Video Editing Clone App ?
Technologies We Use to Develop a Magisto Video Editing Clone App