Crest Infotech offers the best platform for ReactJS Development Services. Crest Infotech is trusted to provide quality development services in ReactJS. Get one of the Best ReactJS Developers on an hourly or full-time basis. We have experience in building top-end web applications for worldwide clients.
ReactJS UI/UX Development
0
ReactJS Migration Service
0
REACTJS DEVELOPMENT SERVICES
With ReactJS, you can build progressive and dynamic web apps. You can also build Hybrid apps using ReactJS.  It is an easy solution to create engaging user interfaces that can drive massive traffic. React JS is one of the most preferred JavaScript models. At Crest, we have highly skilled and Experienced ReactJS Developers.
ReactJS is the most Popular Open-source JavaScript library for building web and Mobile Applications. React Native is the technology most probably used for Mobile App development. Crest Infotech is a leading ReactJS development company. You can Hire ReactJS Developers who have vast experience in ReactJS Development.
WHY CHOOSE CREST INFOTECH FOR HIRE REACTJS DEVELOPER?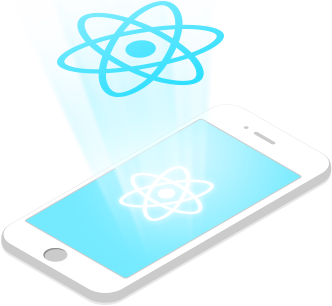 React is created by Facebook. It is a popular library for building user interfaces. Redux is a State Management Library for JavaScript apps. Together they both offer the ability to construct complex React Projects. We at Crest Infotech develop single-page applications that are fast and SEO Friendly. We Choose React JS for developing Single Page Apps also React-router, Redux frameworks for data binding.
Looking to Hire ReactJS Developers for Your Project? At Crest Infotech, we have a team of Dedicated React JS Developers who provide React JS Development Services to meet your project requirements.
Think Website Call Crest Infotech! Looking for a Quick Quote regarding your project?