With our Hire CodeIgniter Developer model, You can Hire a highly qualified and experienced CodeIgniter developer to Build Interactive, Fast, and Efficient Web Applications With CodeIgniter at Crest Infotech. CodeIgniter is a robust PHP framework to build web applications. Furthermore, it is the fastest growing and open-source MVC framework.
HIRE CODEIGNITER DEVELOPER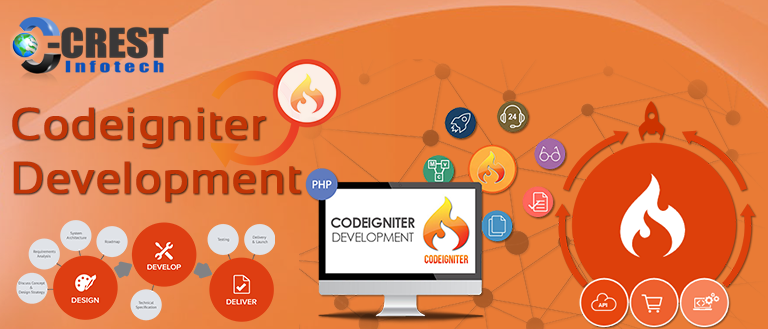 WHY HIRE CODEIGNITER DEVELOPER WITH CREST INFOTECH?
HIRE CODEIGNITER DEVELOPER
CodeIgniter has a very rich set of functionality, which will increase the speed of website development work. Moreover, You will save a lot of time By using CodeIgniter, not only that It is Secure too that helps your website from various attacks.
CODEIGNITER DEVELOPMENT SERVICES WE OFFER
Crest Infotech is a leading CodeIgniter Development Company that offers Dedicated Top CodeIgniter developers at very affordable rates, which provides top-class web and mobile app development services. Have any inquiries or Questions? Don't wait, Contact us today!
Think Website Call Crest Infotech! Looking for a Quick Quote regarding your project?