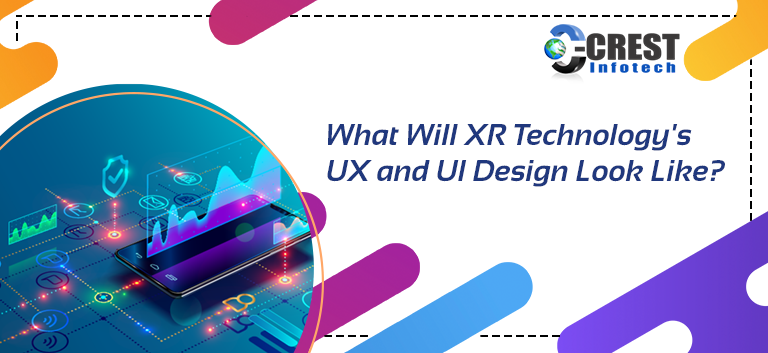 What Will XR Technology's UX and UI Design Look Like?
With the ever-changing developments in technology being put into smart devices such as phones, tablets, watches, and more, it's only natural that the apps that run on them change as well. Developers are more challenged than ever before to create dynamic apps with a positive user experience (UX) and user interface (UI).
Apps that combine augmented reality (AR) and virtual reality (VR) open up a world of possibilities for app developers, but mixed reality apps (MR) and now extended reality apps are redefining even that technology, which is still relatively young (XR). These apps place a greater load on developers by requiring them to focus on app design as well as testing the hardware's boundaries.
Getting a Glimpse of Today's Developer Jargon
An app developer's job is to stay on top of the latest technologies that businesses like Apple and Google use in their latest products. While both firms provide tools for developing apps, it is up to app developers to create a user experience that will entice users and keep them engaged.
With the current technological advancements, app developers must be aware of the terminology used to explain these advancements as well as the type of app they intend to create. This is a crucial factor for app developers. They should be familiar with aspects such as eye tracking, haptics, and photogrammetry in order to code a great UI and UX into their products.
AR Development is Made Easier by New Smart Devices
When Steve Jobs left Apple, the technology sector speculated that the company would no longer be innovative. In recent years, the corporation has been extremely slow and deliberate in releasing new technology. On the other hand, with each new release, the corporation has focused on strengthening its line of smart gadgets.
For example, Apple has integrated an engine within its smart devices to adjust for immature AR apps. This is critical since the cost of developing AR apps is high, with a focus on app design, UX, and UI, and developers are pressed for time to bring them to customers.
Those Apps Should Be Tested, Tested, and Tested Again
Even if an app developer pays meticulous attention to app design, UX, UI, and other factors, the urge to create a superb AR/ VR or XR app will inevitably lead to flaws. There are a few things an app developer should think about at that stage, before the app is released to the public.
App developers must anticipate user requirements
Even after completing all of the preceding processes, an app developer is still left with doubts about the program's purpose. However, because these answers are difficult to know, all app developers can do is try to guess what users might want, as Apple did with the iPhone and iPad.
Software developers can consider how an AR app will meet certain demands, solve an issue, and whether an AR solution is the best option. In terms of app design, UI, and UX, an app developer can strive to accommodate user preferences by not changing the way users interact with apps, such as through a headset, and then consider what users may like or dislike.
Then there's the issue of XR and UX developers
The question of whether or not consumers consider an XR app to be necessary is merely one aspect of the conundrum that an app developer must face. The programme may perform admirably and technologically, but if the design is poor and the UI and UX are inadequate, users will abandon the app instantly.
After an app developer has determined why he or she is making the app and who it is intended for, app design becomes critical, especially in the case of XR, which is a step beyond 3D. Apps should be convincing and give the impression of being in a real environment, as if the produced environment is a part of it. Finally, the user interface should be developed so that a user may quickly access menus to have additional control over the software.